November 12, 2016
CMU's School of Drama Presents "The Rover"
By Erin Keane Scott / 412-268-2068 /
ekscott@andrew.cmu.edu
and Pam Wigley / 412-268-1047 /
pwigley@andrew.cmu.edu
Carnegie Mellon University School of Drama's production of "The Rover" opens Thursday, Nov. 17, and runs through Saturday, Dec. 3, in the Purnell Center for the Performing Arts' Philip Chosky Theater. The play portrays the adventures of Willmore the Rover during Carnivale in Naples in 1650.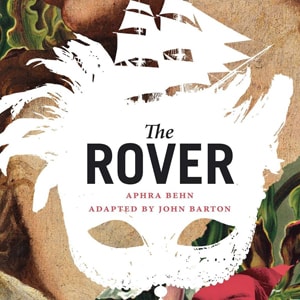 Written by 17th century feminist playwright Aphra Behn, the play was adapted by John Barton, and is being directed by David Bond of the Royal Welsh College of Music and Drama.
"'The Rover' is not typical of plays of this period," Bond said. "The characters are not recognizable from other plays of the time — they are not the familiar parade of fops, cuckolds, naive country maidens and predatory men. The politics are complex."
In the spirit of bringing a period piece into the contemporary climate, the creative team has created an unexpected world in which this band of characters exist.
"It's been liberating. The designers are very much aware of the gender politics and how bold we might be with set and costume, sound and light," Bond said. "We all think we can go for the big picture — and there IS a big picture — and still preserve the complex psychology and social relationships."
Peter Cooke, head of the School of Drama, said, "David's take on Behn's work brings a refreshing mix of sexual politics, pathos and humor to the season."
Tickets can be purchased by calling the Box Office at 412-268-2407 between noon and 5 p.m., Monday through Friday, or through the School of Drama website.