November 07, 2016
American Chemical Society Honors Donahue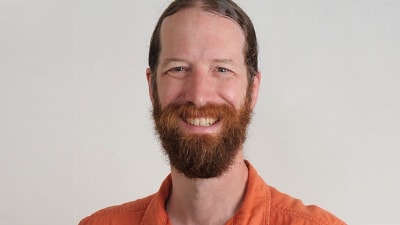 By Jocelyn Duffy / 412-268-9982 / jhduffy@andrew.cmu.edu
Neil M. Donahue
, the Thomas Lord Professor of Chemistry, professor of chemical engineering and engineering and public policy at Carnegie Mellon University, has received the 2016
Pittsburgh Award
from the American Chemical Society's Pittsburgh Section.
Donahue, who is also the director of CMU's Steinbrenner Institute for Environmental Education and Research was honored for his high-impact research in atmospheric chemistry and leadership in climate science locally and nationally.
The award "symbolizes the honor and appreciation accorded to those who have rendered distinguished service to the field of chemistry."
Donahue is an internationally recognized expert in atmospheric chemistry and air-quality engineering. His research focuses on the behavior of organic compounds in the atmosphere, which adversely affect our health and impact our climate. He investigates a number of topics, including fundamental quantum chemistry and the way chemistry forms molecules that stick to particles in the air, such as wood smoke and diesel emissions.
He is a member and founding director of CMU's
Center for Atmospheric Particle Studies
(CAPS), where he collaborates with colleagues and students in science and engineering to understand organic aerosols. His latest research has focused on chemistry that forms particles literally out of thin air — a process known as nucleation — as part of an international team at the Cosmics Leaving Outdoor Droplets (CLOUD) experiment based at the Proton Synchrotron at CERN in Geneva, Switzerland. The project, which is the first to use a high-energy physics accelerator to study atmospheric and climate science, aims to improve the understanding of aerosols and clouds and their impact on the environment.
Donahue is extremely active in the community of atmospheric science and air-quality researchers. He has published more than 200 peer-reviewed articles and is one of the most cited scientists in the field of geoscience. He was named to Thomson-Reuters' list of "
highly-cited researchers
" and "most influential scientific minds" in 2014–2016. Donahue is an associate editor of the Journal of Geophysical Research: Atmospheres and co-editor of Atmospheric Chemistry and Physics. He served on the board of directors of the American Association for Aerosol Research and as local section chair of the American Chemical Society. He is a fellow of the American Geophysical Union.
He is dedicated to applying his expertise to air quality issues in Pittsburgh. He has worked with the Allegheny County Health Board's commission to redesign their air toxics policy and he is involved with the
Center for Air, Climate, and Energy Solutions
, a new collaborative research center at Carnegie Mellon created through a partnership with the Environmental Protection Agency. In that role, he is working to model particulate matter at multiple spatial scales in Pittsburgh, Houston and Los Angeles. Additionally, Donahue serves as a volunteer Science and Engineering Ambassador for the National Academies to facilitate public discourse on energy in a pilot program for the Pittsburgh community.
Donahue received his bachelor's degree in physics in 1984 from Brown University, and a Ph.D. in meteorology and atmospheric chemistry in 1991 from the Massachusetts Institute of Technology. He joined the CMU faculty in 2000.