May 19, 2016
CMU Appoints Vice President for Operations
Rodney McClendon Is a Proven Leader, President Suresh Says
Rodney P. McClendon, a senior administrator with more than two decades of leadership experience in higher education, has been appointed vice president for operations at Carnegie Mellon University, effective July 1.
In this reconfigured role, McClendon will lead the university's work in key areas of human, physical, and technological infrastructure and services, including human resources, facilities management, enterprise risk management, computing services, campus services, environmental health and safety, real estate services, campus design and facilities development and university police.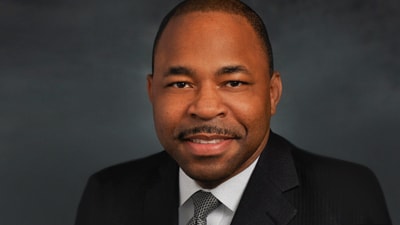 Rodney McClendon
"The vice president for operations will be responsible for some of the most important ways in which we support our students, faculty and staff, helping to define the Carnegie Mellon University experience," said CMU President Subra Suresh. "Rodney is a proven leader in this work, who understands the culture and importance of higher education. We are delighted to have him join CMU and our senior leadership team."
McClendon currently serves as strategic partner for Forward Motion, a consulting firm that advises universities and not-for-profit organizations on issues of leadership and governance, strategic planning, diversity, change management, risk mitigation and crisis management.
Before joining Forward Motion in 2013, McClendon served as vice president for administration at Texas A&M University in College Station, where he led a division with more than 1,500 employees in 12 units that included facilities services and coordination, utilities and energy services, transportation services, university dining, environmental health and safety, enterprise risk management, university police, aviation services, conference center and sustainability.
"I am excited to join Carnegie Mellon University, one of the premier universities in the world, during this period of strong momentum and great opportunity," McClendon said. "I look forward to working with partners across campus and outside the traditional borders of the university campus to help achieve President Suresh's vision for sustained excellence in CMU's education and research mission, supported by a world-class operations team."
From 2009-2011, McClendon served as senior vice president for operations and senior associate vice president for administration at the University of North Texas.
From 1995-2009, McClendon served in various roles for Texas A&M University, including acting vice president and CEO, executive associate vice president and COO at Texas A&M-Galveston; and as chief of staff to the president, assistant provost, interim assistant director in the Department of Multicultural Services, and coordinator of student retention and development in the Department of Multicultural Services at Texas A&M-College Station.
He has served on the boards of the National Society of Collegiate Scholars, the Bryan/College Station Chamber of Commerce, the Galveston, Texas, P-16 Council, and the Metropolitan Planning Organization in Brazos County, Texas. He also has served as a consultant and keynote presenter for local and national organizations and corporations, including the Boys and Girls Clubs of America, USAGroup Noel-Levitz National Conference on Student Retention, the Texas Guaranteed Student Loan Corporation and Exxon Corporation.
McClendon received a bachelor's degree in banking and finance from Morehouse College, a law degree from Emory University and a doctoral degree in agricultural leadership, education and communications from Texas A&M University.
The vice president for operations position was posted when Michael Murphy, vice president for campus affairs, announced in December that he would step down from administration to focus on teaching, after serving Carnegie Mellon in senior management for more than a quarter century. At that time, Suresh also announced that Dean of Students Gina Casalegno would take on an enhanced role in the leadership team as vice president for student affairs, in addition to her role as dean.