May 03, 2016
Seven Carnegie Mellon Alumni Nominated for Eight Tony Awards
"Hamilton," "Noises Off" Stars Recognized; Theatre Educator To Be Honored
By Ken Walters / 412-268-1151 /
walters1@andrew.cmu.edu
and Pam Wigley / 412-268-1047 /
pwigley@andrew.cmu.edu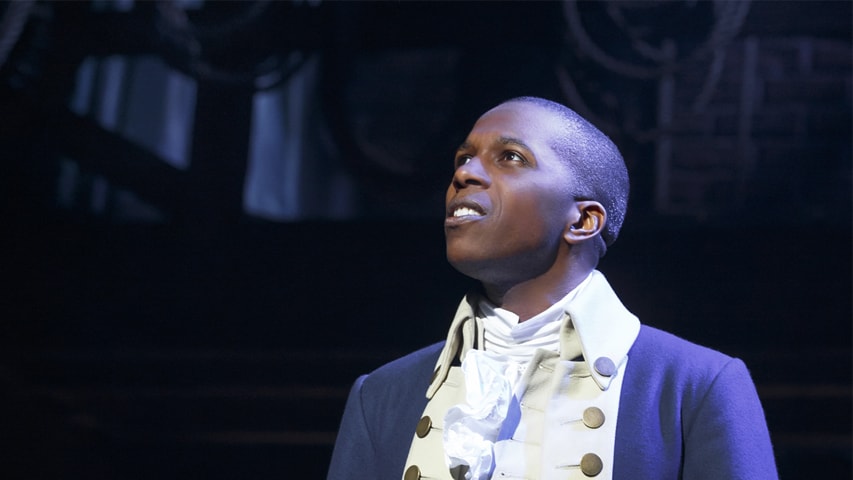 Leslie Odom Jr.
Seven Carnegie Mellon University alumni garnered eight Tony Award nominations this morning when they were announced from New York City via a webcast on TonyAwards.com and "CBS This Morning."
This is not the first time the spotlight has shined brightly on Carnegie Mellon. In 2013, CMU alumni took home eight Tony Awards, and hundreds of CMU alumni have been nominated for the honor.
As part of this year's award show, the Tony Awards, in partnership with CMU, will announce the recipient of the second "Excellence in Theatre Education Award." The award is the first, national recognition program to honor K-12 theatre educators.
2016 Tony Award Nominees
The following CMU alumni have been nominated for a Tony Award this year. The awards show, hosted by James Corden, will be broadcast live on CBS at 8 p.m. EDT, Sunday, June 12, from the Beacon Theatre in New York City.
Jamie deRoy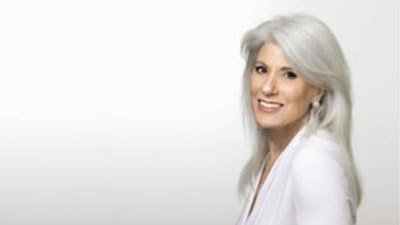 deRoy, a 1967 graduate, has been nominated as a producer for Best Musical for "Bright Star" and as a producer for Best Revival of a Musical for "Fiddler on the Roof." She has already won three Tony Awards for her role as producer. "A Gentleman's Guide to Love and Murder" was the Best Musical in 2014 and "Vanya and Sonia and Masha and Spike" was the Best Play in 2013. "The Norman Conquests," which she produced with CMU alumnus Martin Platt, was the Best Revival of a Play in 2009. An accomplished actress, record producer, comedian and talk show host, she has won eight MAC Awards, four Back Stage
 Bistro Awards, 11 Telly Awards and CaB Magazine's Lifetime Achievement Award for her work on both stage and screen.
Peggy Eisenhauer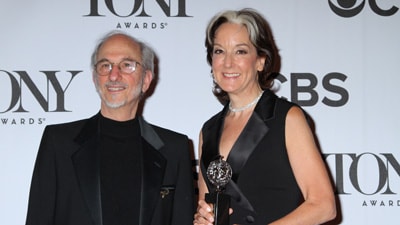 Nominated for Best Lighting Design for the musical "Shuffle Along," Eisenhauer and fellow CMU alumnus Jules Fisher have collaborated on lighting designs for both theater and film for more than 30 years. A three-time Tony winner, Eisenhauer has worked on more than 20 Broadway shows. Her film credits include "School of Rock," "Dreamgirls," "Enchanted" and "My Week with Marilyn." She graduated from CMU in 1983.
Jules Fisher
One of the world's foremost theatrical lighting designers, Fisher has been nominated for Best Lighting Design for the musical "Shuffle Along." Credited with lighting designs for more than 300 Broadway and off-Broadway productions during his 50-year career, Fisher has won nine Tony Awards. He and fellow CMU alumna Peggy Eisenhauer have been professional partners since 1985, having formed Third Eye Studio, a firm specializing in entertainment and theatre lighting. Fisher graduated from Carnegie Mellon in 1960.
Renée Elise Goldsberry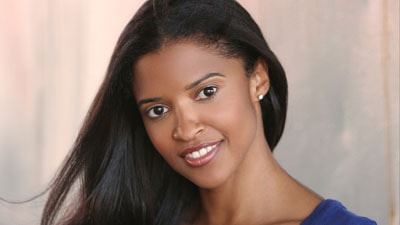 Nominated for Best Performance by an Actress in a Featured Role for the musical "Hamilton," Goldsberry, a 1993 graduate, boasts a multitude of film and stage credits. Most recently, she held a recurring role on CBS' "The Good Wife." She starred in the 2001 film "All About You" and has been frequently recognized for her outstanding roles in daytime television. Her Broadway credits include "The Lion King," "The Color Purple" and "Rent."
Megan Hilty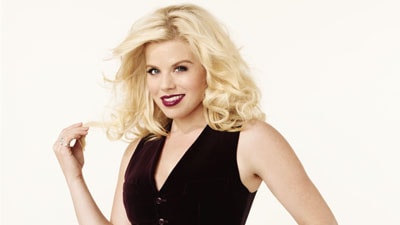 Megan Hilty, a 2004 graduate, has been nominated for Best Performance by a Featured Actress in the play "Noises Off." Known for her leading role in NBC's Emmy-winning television show "Smash," she has also appeared in "The Closer," "CSI: Crime Scene Investigation" and "Ugly Betty." She also played the role of Glinda the Good in "Wicked" on Broadway, filling the role originated by Kristin Chenowith. In 2009, she originated the role of Doralee Rhodes in the musical "9 to 5," a performance that landed her multiple award nominations for outstanding actress.
Leslie Odom Jr.
Odom Jr. has been nominated for Best Performance by an Actor in a Leading Role for his performance in the musical "Hamilton." After making his Broadway debut at the age of 17 in "Rent," Odom graduated from CMU in 2003 and held recurring roles in numerous television series. In 2015, he was nominated for a Drama Desk Award for "Outstanding Featured Actor in a Musical" for his role in the then off-Broadway production of "Hamilton."
Ann Roth
Roth, a 1953 alumna, has been nominated for Best Costume Design for "Shuffle Along." Among the most accomplished and prolific costume designers in history, she has won Academy, Bafta and Tony awards. Roth has more than 50 Broadway credits and has received an Irene Sharaff Lifetime Achievement Award, one of the highest honors in American Costume Design.
Education Award Garners Nearly 1,200 Applications
The Excellence in Theatre Education Award continues to gain significant attention, generating nearly 1,200 nominations from across the country this year. This annual honor recognizes theatre educators in the U.S. who demonstrate monumental impact on the lives of students and who embody the highest standards of the profession. A panel of judges comprising representatives of the American Theatre Wing, The Broadway League, Carnegie Mellon and other leaders from the theatre industry will select the finalists and winner. "Hamilton" actress and CMU alumna Renée Elise Goldsberry and CMU School of Drama Head Peter Cooke are two of the seven serving on the judging panel.
A single winner will be selected to receive the Excellence in Theatre Education Award and recognized at the 70th Annual Tony Awards on Sunday, June 12.
CMU is the first, exclusive higher education partner of the Tony Awards. Carnegie Mellon's School of Drama is the oldest drama degree-granting program in the United States and celebrated its centennial in 2014. Recognized as an international leader in the arts and technology, CMU's Drama School consistently ranks as one of the world's best and has produced hundreds of Tony nominees, and its alumni have won 41 awards to date.