February 15, 2016
Rock Art Star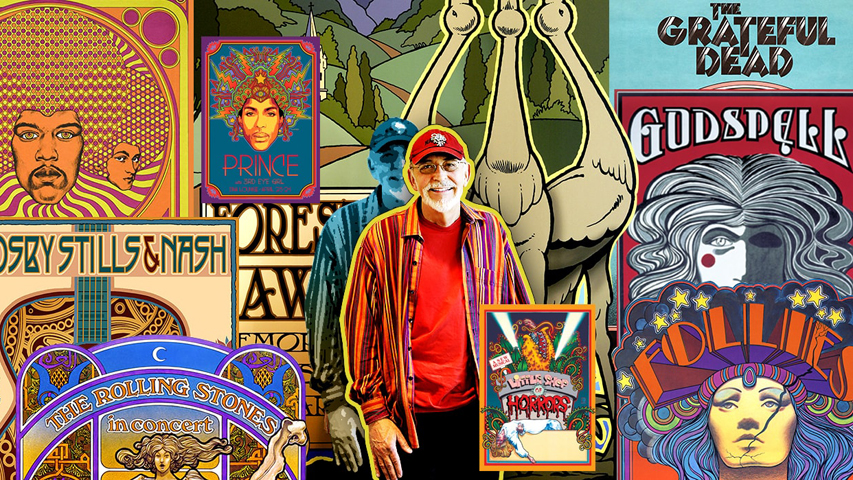 David Edward Byrd, an iconic designer of rock and Broadway posters, learned about painting and the world of fine art at Carnegie Mellon University.
The friends he made in school ushered him into a world that would come to make him famous.
Byrd (A 1966), credits CMU — Carnegie Institute of Technology when he attended — for giving him his artistic backbone.
"I was opened up to the world of art. Art school was a magical time for me; there were endless vistas of wonderful work," Byrd said. "And I did learn how to paint. I had no idea how to paint before."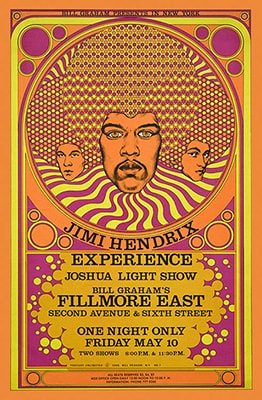 Byrd moved to New York after graduation and was part of an art commune when he received a call from a CMU friend, Joshua White (A 1964).
White had just received a residency for a creative lighting and projection project — the Joshua Light Show — at the Fillmore East, a new rock venue. White would be performing behind Frank Zappa, the Grateful Dead and Janis Joplin, among others. The venue — which would draw some of the biggest names during its run from 1968 to 1971 — needed posters. They gave Byrd his big break.
Byrd wasn't sure — he had been trained as a painter and hadn't experimented with graphic design. But he found freedom in designing rock posters.
"When you created a rock poster, the subject matter was neither here nor there. It had to be wild, it had to be mysterious, it had to have fantastic colors, and it had to be difficult to read. I wanted to establish a look that really punched you in the face," Byrd said.
Byrd's third poster, for Jimi Hendrix, would become one of his best known. He also designed posters for Jefferson Airplane, the Grateful Dead and the original Woodstock Festival.
Byrd also began designing posters for Broadway. His design work for "Follies" led to his poster being displayed prominently on the theater's marquee. Edgar Lansbury, the producer of a musical about to open on Broadway, called Byrd into his office and pointed to the enlarged image on the building. "I'm doing a musical about Jesus," Byrd recalled Lansbury saying. "I want that poster (Follies), but I want the image to be Jesus."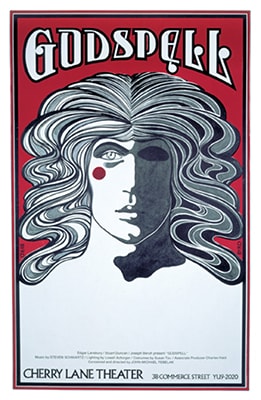 That musical was "Godspell." Stephen Schwartz (A 1968), who attended CMU at the same time as Byrd, was writing its music and lyrics.
Lansbury offered Byrd $100 to create the "Godspell" poster, which was a fraction of Byrd's usual fees. Byrd figured he'd take a chance on the musical, and bargained with Lansbury — if the musical turned out to be successful, Lansbury would pay him $50 a week for the run of the show. The show ran for eight years.
At first, Schwartz wasn't sure about the art Byrd created.
"While I thought it was a great and memorable image, I thought it didn't capture sufficiently the humor and joyousness of the show. But obviously I was mistaken, and I came to love the poster," Schwartz said.
The rock and musical worlds collided when Byrd created a poster for The Who when they brought their rock opera "Tommy" to the Metropolitan Opera. He received a Grammy in 1973 for his work on "Tommy."
Byrd went on to work as an illustrator and designer for Warner Brothers, where he would help design the Bugs Bunny stamp and helped create the style guides for the first three Harry Potter movies, among many other projects.
Byrd continues to do posters — he has done recent work for Prince and Crosby, Stills & Nash. His work is sold online — originals of his Jimi Hendrix posters run from $8,000-$10,000.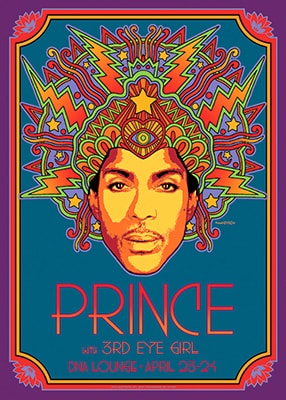 While Byrd started out in the world of fine arts, the world of graphic design embraced his work. For a time, he was conflicted that he was "selling out" by leaving the world of painting:
"I had very sentimental notions about painting and suffering and being a great artist — which is part of being young — but now I am in a lot of museums all over the world, and I don't know if I would be there if I had remained a painter," Byrd said.
Related: