February 02, 2016
New Yorker Staff Writer Jelani Cobb To Deliver CMU's MLK Jr. Keynote
Cobb Will Present "The Half Life of Freedom: Race and Justice in America Today"
By Leigh Kish /
lkish@andrew.cmu.edu
/
412-268-2902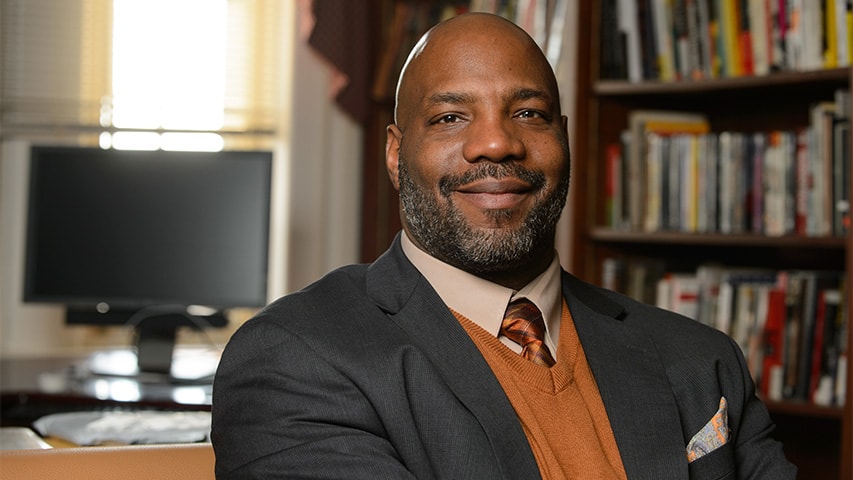 Carnegie Mellon University will host award-winning writer, Fulbright Fellow and Professor Jelani Cobb as its featured Martin Luther King Jr. Celebration speaker at 4:30 p.m., Thursday, Feb. 11, in Porter Hall 100. His lecture, "The Half Life of Freedom: Race and Justice in America Today," is free and open to the public.
Cobb's written pieces in The New Yorker weave together current events in America and historical context, particularly as they relate to his areas of expertise in post-Civil War African-American history, 20th century American politics and the history of the Cold War. He has recently addressed the issues of racism, free speech debates on university campuses, the deaths of Tamir Rice and Freddie Gray, and presidential candidates Donald Trump and Martin O'Malley.
In 2015, Cobb received the Sidney Hillman Prize for Opinion and Analysis Journalism for his New Yorker columns, in which he combined "the strengths of an on-the-scene reporter, a public intellectual, a teacher, a vivid writer, a subtle moralist and an accomplished professional historian."
At the University of Connecticut, Cobb is an associate professor of history and director of the Africana Studies Institute. He is the author of five books, including the forthcoming "Antidote to Revolution: African American Anticommunism and the Struggle for Civil Rights, 1931-1957."
Cobb's talk is sponsored by the University Lecture Series and the Division of Student Affairs. More information about CMU's Martin Luther King Jr. Celebration, which continues through February, can be found online at
http://www.cmu.edu/mlk
.