February 29, 2016
Interest in Lending Business Goes Beyond Polamalu Partnership
Benedict Perez stood before a cross-campus slice of students and talked about needing to hire talent, about launching a banking institution different from the rest and about coming to Pittsburgh with a former Steelers star as a business partner, Troy Polamalu.
That last part didn't make a resounding impact on several of the students in the Mellon Auditorium audience Feb. 17. Their interest was all business, starting with a statistic Perez espoused: 4 out of 5 Americans are financially stressed.
Perez, the head of talent for the startup Aliya Financial Technologies, made Carnegie Mellon University and its Tepper School of Business a stop on a tour of U.S. colleges, which included Columbia and Yale.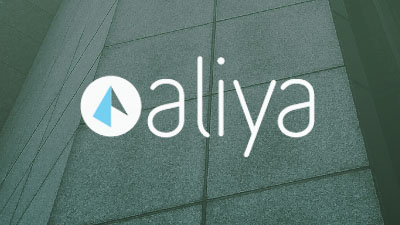 Carnegie Mellon offered Aliya the opportunity to gather an interdisciplinary group of students in one place, with MBA candidates from the Tepper School joining master's candidates from Heinz College and the College of Engineering, along with undergraduates from various schools.
"The most important thing is, we're not going to try to act like a bank," Perez said of the global lending institution, which he added is fully funded.
Aliya's mission is to fashion lower interest rates to help cash-strapped consumers escape debt and credit struggles — he cited as one target the millions of Americans within the 640-690 FICO credit score range. From single moms to teacher and firefighter unions to populations without much credit or banking experience, he said Aliya aims to bring behavioral economics and better practices for customer engagement to the financial space, not to mention affordable loans and debt.
"Our biggest headache — and it's a good headache — is hiring talent," he added.
Perez conducted one-on-one interviews with select students after the presentation. His answers to the audience, though, resonated with many students.
"An education gap seems to exist, in that 80 percent of Americans seem to need more education on how to manage their money," said Veronica Sterling, (TPR 2016). "I thought it was interesting that Aliya wants to partner with institutions to get to the root of this problem and educate people, rather than just put a Band-Aid on something that is such an issue."
"It seems like Aliya's services and their altruistic motives align with one another," continued Steve Eldridge (TPR 2016). "It's nice to hear that it may be possible to do good while also being a very profitable business."
Naren Jhabakh (E 2016) noted there may be as much as 60 percent of the population in his native India existing without bank accounts. The idea of bringing data analysis, his training and his background to finance fascinates him.
"I'm hoping to make a career out of it and carry it back to the country where I'm from," Jhabakh said.
Fellow India native Tushar Subramaniam (HNZ 2016) also was seeking more detailed information relating to specific jobs, tasks and directions the new company is undertaking.
"I actually was reading about this before I came, it sounded intriguing," Subramaniam said.
While some students may not be aware of Polamalu's Pittsburgh backstory, Sterling considered the involvement of a professional athlete who toiled 12 seasons for the Steelers, was recognized as the 2010 NFL Defensive Player of the Year and is regarded as a future Pro Football Hall of Fame enshrine as a bonus. She said that athletes who successfully manage their wealth seem to be potentially good partners to provide experiential education.
"I found it very interesting that they partner with athletes," Sterling said. "I've seen specials on ESPN explaining that professional athletes, who have never had to handle large sums of money in the past, suddenly come into wealth and they need to learn how to manage it, and how to manage people asking them for handouts."
Polamalu, known in Pittsburgh for his philanthropic attention, chose Aliya for its altruistic mission, Perez said. Polamalu serves as the company's head of partnerships, but was unable to attend the presentation.