February 23, 2016
Gov. Tom Wolf Appoints Mary Jo Dively to Board of Commissioners on Uniform State Laws
By Abby Simmons / 412-268-4290 /
abbysimmons@cmu.edu
Pennsylvania Gov. Tom Wolf has appointed Mary Jo Dively, vice president and general counsel for Carnegie Mellon University, as one of Pennsylvania's commissioners to the National Conference of Commissioners on Uniform State Laws.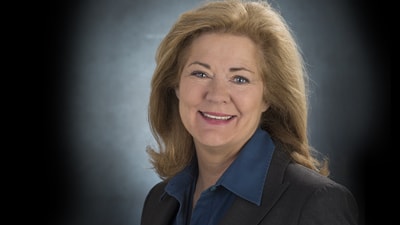 The conference is a national nonprofit group that is responsible for drafting and proposing specific statutes in areas of the law where uniformity among the states is desirable. The Uniform Commercial Code, which governs commercial transactions in the U.S., is one example of the commissioners' work.
Dively joined CMU in 2002. She established the university's first legal team and has managed CMU's legal affairs ever since in Pennsylvania, nationally and abroad. She is an elected member of the American Law Institute and the Association of American Universities' General Counsel Roundtable.
In addition to her service to the Commonwealth, Dively is a current member and past chair of the board of trustees of Children's Hospital of Pittsburgh and a member of the board of trustees of UPMC Health System, Shady Side Academy, Pittsburgh Theological Seminary and Frick Art and Historical Center Inc.