February 11, 2016
Affectionate Confections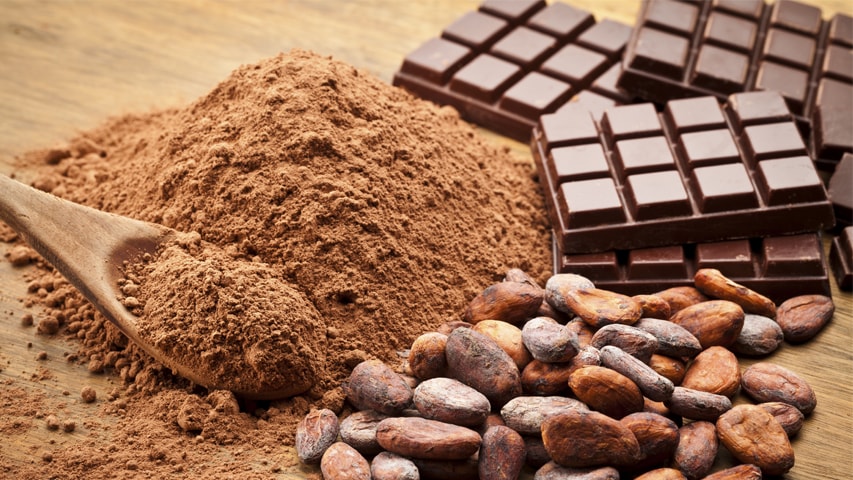 Those grand gestures of affection that come around Valentine's Day: flowers, dinner reservations, romantic moonlit strolls through the snow. And, of course, chocolate.
But what types of chocolate? Hershey's kisses? A box of Godiva truffles? How to decide?
"Gourmet chocolates have a smoother and velvety mouthfeel — that melt in your mouth feeling," said chocolate engineer and Carnegie Mellon University alumna Rogaite Shafi (E 2010). "Lower-quality chocolates sometimes feel waxy in taste. When you get good quality chocolate, it has a sheen and a good 'snap' when bent."
Shafi, who studied chemical engineering and biomedical engineering, is a process engineer for the world's leading chocolate and cocoa products manufacturer, the Barry Callebaut Group.
As a process engineer, Shafi designs and maintains chocolate manufacturing processes and equipment. She also aids in scaling up chocolate recipes. Translating small batches of chocolate to large-scale formulas is often highly complex.
"When I was younger, I had ambitions of being a real-life Willy Wonka." —Rogaite Shafi
"If you add something too early or too late, it can compromise your taste and texture," Shafi said. "Any little detail can sway the flavor profile you're looking for."
"When I was younger, I had ambitions of being a real-life Willy Wonka," Shafi said. "It was something I would joke about, but the actual idea of pursuing it as a tangible career option occurred to me when I was in high school."
And pursue she did; her time spent at Carnegie Mellon prepared her for her current career in chocolate engineering.
"Principles from organic chemistry, fluid mechanics, heat and mass transfer, chemical reaction engineering, unit operations, process control, and optimization come up all the time," she said. "I still have my textbooks from my classes at Carnegie Mellon and use them as a reference."
So where does chocolate really come from? The chocolates on shelves are the products of middlemen. Barry Callebaut, as a supplier of high-quality chocolate, isn't in the confectionery design business. Rather, the company markets gourmet chocolate in bricks and liquid form — known as cocoa liquor — to chocolatiers who transform Barry Callebaut's products into the familiar chocolate forms we love. Hershey's, Godiva and Magnum are just a few of Barry Callebaut's clients.
"Barry Callebaut markets to the food service industry in general, from small bakeries and pastry shop chocolatiers up to white tablecloth restaurants," said Benazir Anis (TPR 2011). The alumna of CMU has a degree in business administration and is the regional gourmet sales coordinator for Barry Callebaut's market in the Middle East. "We are couverture manufacturers. We have thousands of people in our beans' origin countries that allow us to source the best beans for the most distinct flavors."
As chocolate consumers, it's easy to think the taste is all there is to it. But take a moment to examine the melting chocolate on the tongue. Feel the engineering of high-quality chocolate — a process of equal parts science and artistry.

Related