December 06, 2016
CFA Winter Festival Celebrates the Arts at CMU
By Pam Wigley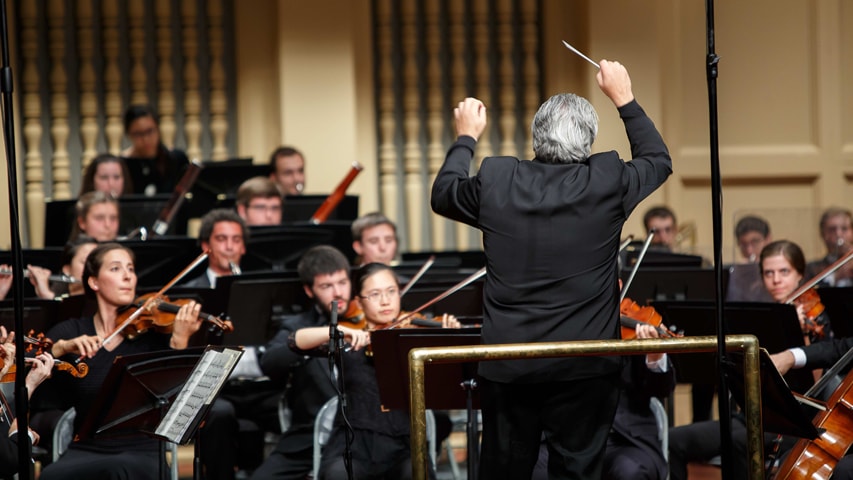 The Philharmonic and Chorus will present the annual seasonal concert at noon, Friday, Dec. 9 in the CFA's Great Hall.
Carnegie Mellon University's College of Fine Arts (CFA) will showcase its students' work during the Winter Celebration weekend.
From 6-8 p.m. Friday, Dec. 9, the Miller Gallery and the School of Design will host a reception for the current exhibitions, "Climactic: Post Normal Design" and the "FOCUS: CMU School of Design Senior Exhibition." The reception is free and open to the public. The exhibitions run through Sunday, Dec. 11.
Drama and Music
Theater-goers can enjoy groundbreaking work through the School of Drama's annual Playground performances on Thursday, Friday and Saturday, Dec. 8, 9 and 10. The performances culminate a weeklong break from classes, during which students had the opportunity to create new pieces that test the boundaries of their creativity. Shows will take place in CMU's Purnell Center. Tickets are available by phone or in person at the Box Office in Purnell Center, 412-268-2407.
Carnegie Mellon University Philharmonic and Chorus will come together for their last concert of 2016. The annual seasonal concert, conducted by Andrés Cárdenes, Daniel Nesta Curtis and Thomas W. Douglas, will feature a variety of works, including Franz von Suppé's "Overture to Morning, Noon and Night in Vienna," Randall Thompson's a cappella choral work "Alleluia," John Williams' "Three Holiday Songs from Home Alone," a lively selection of polkas and marches by Johan and Josef Strauss, and works by Davis Good and Richard Strauss.
The first concert, which is free and open to the public, will take place at noon, Friday, Dec. 9, in CFA's Great Hall. The second winter concert will start at 8 p.m., Saturday, Dec. 10, at Carnegie Music Hall in Oakland. Both concerts are sponsored in part by TIAA, which is giving support for the third consecutive year. Tickets are available online.
BXA Exhibition
The BXA Intercollege Degree programs will present "Seminar I: Remixing the Wunderkammer Exhibition" from 5 - 6:30 p.m. Friday, Dec. 9, in the CFA building, Room 303. Through this exhibition, BXA first-year seminar students invite attendees to explore topics such as context, representation across media, remix and adaptation, ideology/ideologies, dream logic and reality, aesthetic vocabularies, collections and curation, intellectual property, and the instability of meaning.
Influenced by Derrida, Althusser, Benjamin, Jay Z, Abramovic, Vi Hart, Freud, Marx, YouTube, Weschler, Thomas Browne, Austin Kleon, Michel Gondry, and many other artists and thinkers, this free, public show is the culmination of a semester spent thinking about the interdisciplinary nature of creative and scholarly life.
Art and Architecture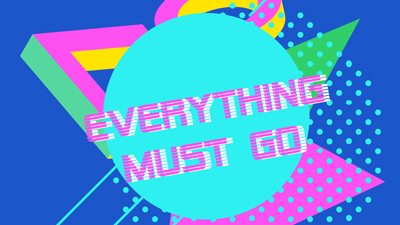 Art students will open their studios to the public from 6-10 p.m. Friday, Dec. 9, for "Everything Must Go," the School of Art's annual Open Studio Day and holiday art sale.
Open Studio activities take place on the third and fourth floors of the CFA building. The event will feature more than 50 artist studios displaying a wide range of work, from painting, sculpture and printmaking to digital and interactive artworks, video screenings and live performance.
Music from WRCT 88.3 DJs and food by Conflict Kitchen will add to the party's creative atmosphere. Open Studio is organized by the School of Art's Senior Class of 2017.
Students in the School of Architecture will participate in final reviews of semester-long design projects. Visitors will get a glimpse of the future of architecture from second-year students reimagining urban agriculture in post-industrial cities from 10 a.m.-5 p.m. Friday, Dec. 9, in Margaret Morrison Carnegie Hall, Rooms 303 and 320.
On Friday, Dec. 9, third-year students will display their digitally engaging ecological systems from 11 a.m.-5 p.m. in the CFA building, Room 214, and from noon-3 p.m. in the upper-level Urban Design Build Studio, Margaret Morrison Carnegie Hall, Room 203.
On Saturday, Dec. 10, Future Tenant will unveil "She Called It a Bug," an interactive online exhibition experience allowing viewers from around the world to experience internet-based works by Pittsburgh artists. The exhibition will be available on the Future Tenant website through Jan. 15, 2017.