August 23, 2016
Jean Yang Named to Prestigious "Innovators Under 35" List
New CMU Professor Recognized for Work in Programming
By Byron Spice / 412-268-9068 /
bspice@cs.cmu.edu
Jean Yang, who is joining the Carnegie Mellon University Computer Science Department as an assistant professor this fall, has been named by MIT Technology Review to its annual list of Innovators Under 35.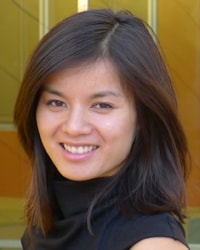 Jean Yang
Yang works to develop tools, languages and processes to help programmers create the software that they intended. She said she believes it is particularly important to rethink programming models to suit needs of today, when more people who are not computer scientists want to develop their own software.
The magazine recognized Yang in the Visionary category of its innovators list for her work on a programming model that bakes security into applications. This year's honorees will be featured online starting today and in the September/October print magazine.
"Over the years, we've had success in choosing young innovators whose work has been profoundly influential on the direction of human affairs," said Jason Pontin, the magazine's editor-in-chief and publisher. "Previous winners include Larry Page and Sergey Brin, the co-founders of Google; Mark Zuckerberg, the co-founder of Facebook; and Jonathan Ive, the chief designer of Apple. We're proud of our selections and the variety of achievements they celebrate, and we're proud to add Jean Yang to this prestigious list."
Yang's research generally focuses on programming language design and formal methods applied to security, privacy and biological modeling. Yang seeks to help programmers reason about how information flows through programs, which is useful not only for security purposes, but also for modeling protein signaling.
Yang, who also will have an affiliate appointment in the Computational Biology Department, received her Ph.D. in computer science at the Massachusetts Institute of Technology in 2015. She spent the last year as a postdoctoral researcher working on protein signaling models at Harvard Medical School.