April 18, 2016
Miller Gallery Hosts Architecture Thesis Exhibit, April 21 – 23
By Margaret Cox / 412-268-4754 /
mc94@andrew.cmu.edu
and Pam Wigley / 412-268-1047 /
pwigley@andrew.cmu.edu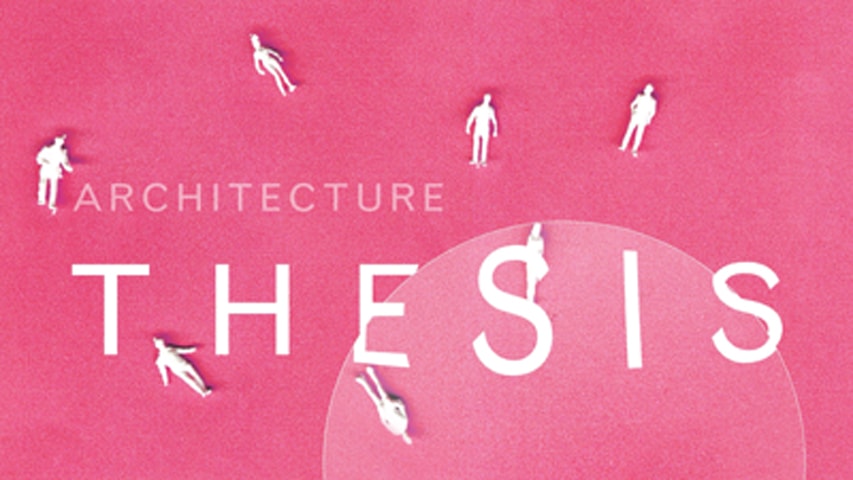 Miller Gallery and the School of Architecture at Carnegie Mellon University will present "CMU School of Architecture Exhibition 2016" in the gallery from Thursday, April 21, through Saturday, April 23.
The exhibit features student presentations from 11 a.m. – 6 p.m., April 21-22. A special reception is scheduled from 6 - 8 p.m., Friday, April 22. The exhibit, presentations and reception are free and open to the public.
"We're proud of the work our students have accomplished, and we invite the campus community, our neighbors and the public to learn more about the immense undertaking and brilliant results these talented individuals have achieved," said Professor Steve Lee, head of the School of Architecture.
The students presenting their work will be Christopher Ball, Avanti Dabholkar, Gloriana Gonzalez, Laura Gonzalez, Tom Sterling, Andrew Viny and Leah Wulfman. Independent projects will be shown by Shanna Chan, Colleen Clifford, Liz Madigan and Nikhil Sambamurthy.
The thesis presents an opportunity to undertake and develop a project that demonstrates each student's capacity to make a significant and original contribution to the field of architecture — or a closely related discipline — and allows them to synthesize their critical approach, experience and expertise in a relevant format. Architecture's future is changing with each new generation of students, according to Mary-Lou Arscott, School of Architecture studio professor and associate head.
"We are delighted to be ushering these students into the profession and await the impact of their work as it sends ripples through the establishment," she said.
Learn more about the exhibition and reception.