September 11, 2015
CMU Provost, Pittsburgh Mayor To Speak at White House Smart Cities Forum
By Ken Walters / 412-268-1151 /
walters1@andrew.cmu.edu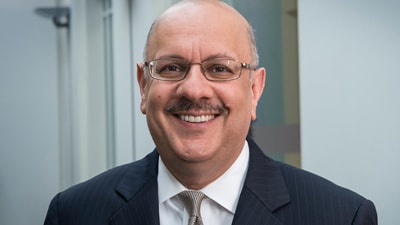 CMU Provost Farnam Jahanian
Carnegie Mellon University Provost Farnam Jahanian and City of Pittsburgh Mayor William Peduto will be among the featured speakers at a White House Smart Cities Forum on Monday, Sept. 14 in Washington, D.C.
The event will bring together government officials, the research community and urban leaders to discuss using advances in science and technology to create innovative solutions to challenges such as traffic congestion, fostering economic growth, improving sustainability, fighting crime and improving the delivery of important services.
A livestream of the forum will begin at 2 p.m. EDT, Sept. 14 at wh.gov/live.