September 24, 2015
Anthony McKay To Direct Drama's Performance of Shakespeare's "Much Ado About Nothing"
By Erin Keane Scott / 412-268-2068 /
ekscott@andrew.cmu.edu
and Pam Wigley / 412-268-1047 /
pwigley@andrew.cmu.edu
The Carnegie Mellon University School of Drama will raise the curtain on its 2015 season at 8 p.m., Thursday Oct. 8, with Shakespeare's "Much Ado About Nothing." The show, directed by Anthony McKay, will run through Oct. 17.
"Tony McKay's 1960s Sicilian setting for Shakespeare's spirited battle of the sexes promises a colorful and socially relevant interpretation of Beatrice and Benedick's joyous battle for supremacy," said Peter Cooke, head of the School of Drama. "'Much Ado About Nothing' is a theatrical peak that all young artists should climb."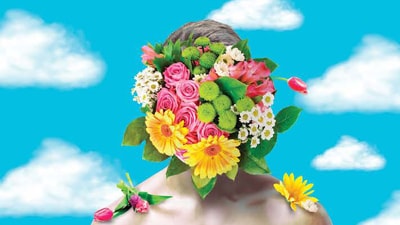 The season-opening show runs Oct. 8-11 in the Philip Chosky Theater.
In this Shakespearean comedy, two lovers play cupid the week before their wedding, as they try to convince their bickering friends to forget their differences and fall in love with one another.
"If you want to discard your skinny jeans for a night and don some bell bottoms, or if you want to time travel to the soundtrack of the turbulent '60s with the feminist movement in its first bloom, then CMU's production of Shakespeare's 'Much Ado About Nothing' is for you," said McKay, associate professor of acting.
"The School of Drama's mounting of this sparkling comedy in that roller coaster of a decade captures a time when gender roles were shifting with each day's headlines and the perplexed men of the '50s were struggling to keep up as a new woman — self-assured and articulate — stepped onto the world stage," McKay continued.
To purchase tickets, call the box office at 412-268-2407 between noon and 5 p.m., Monday through Friday, or visit the box office online. Performances will take place in the Philip Chosky Theater in CMU's Purnell Center for the Arts.
Find out about the School of Drama.