September 24, 2015
BrainHub and CNBC Interim Leadership Appointments Announced
By Shilo Rea / 412-268-6094 /
shilo@cmu.edu
Jocelyn Duffy / 412-268-9982 /
jhduffy@cmu.edu
Provost Farnam Jahanian announced today two interim leadership appointments in the field of brain science, an established and growing area of expertise at Carnegie Mellon University.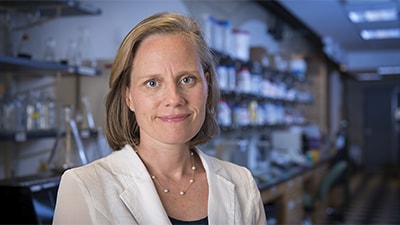 Alison Barth is the new interim director of BrainHub.
Alison Barth, professor of biological sciences in the Mellon College of Science, has been named interim director of BrainHub. Barth is a leader in the field of synaptic plasticity who has helped to shape the global field of neuroscience through innovations created in her lab. As the interim director, Barth will lead the initiative and its search for a permanent director.
Robert E. Kass, professor of statistics and machine learning, has been appointed interim co-director of the Center for the Neural Basis of Cognition (CNBC). Kass is one of the world's foremost experts on using statistics in neuroscience, a key component of CMU's approach to brain research. An academic unit within CMU's Dietrich College of Humanities and Social Sciences and a joint program with the University of Pittsburgh, the CNBC integrates Pitt's strengths in neuroscience with CMU's strengths in psychology, cognitive science, computer science, biological sciences, engineering and statistics.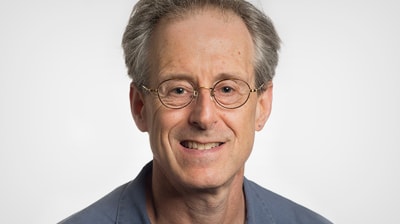 Robert Kass is the new interim co-director of the Center for the Neural Basis of Cognition.
"Both Alison Barth and Rob Kass are highly respected members of the global neuroscience community," Jahanian said. "As a noted leader, researcher and inventor, Alison has the expertise we need to continue BrainHub's forward momentum and guide the search for a new director."
Jahanian continued, "And, Rob is well-positioned to lead the CNBC, where he has already helped to expand our excellence in computational neuroscience through research, training grants and graduate student training."
Nearly 100 CMU researchers and scientists from five schools and colleges and 18 departments conduct research under the umbrella of BrainHub, the university's neuroscience research initiative.
Barth was one of the first neurobiologists to join CMU's biological sciences faculty and has since cultivated a world-recognized research program that has helped to place CMU on the map for neuroscience research. She studies the organization and plasticity of neocortical circuits, investigating how different types of synapses are altered by behavioral experience. She also focuses on developing new tools for use in the lab. Barth invented the fosGFP mouse, the first transgenic model that allowed researchers to locate and characterize neurons activated by experience in a living animal. This model, and many other neuroscience-related methods and treatments developed by Barth, are being used in labs around the world today.
Kass joined CMU's Department of Statistics faculty in 1981. From 1995-2004, he served as department head and worked to sustain top-rated undergraduate and graduate programs as well as move them into the data-driven 21st century. His early work focused on the geometrical foundations of statistics and on Bayesian inference. In the late 1990s, he shifted his focus to neuroscience because of the field's need of statistical thinking in areas ranging from clinical trials to brain imaging to understanding neuronal firing patterns.
Gerry Balbier will continue to serve as executive director of BrainHub, working diligently with faculty to attract increased research funding and visibility for CMU brain research and create opportunities for collaborations between faculty across the Carnegie Mellon campus.
Barth and Kass are part of a nine-person search committee to hire a world-class brain scientist as BrainHub's permanent director. Additional search committee members include: Michael J. Tarr, head of the Psychology Department; Marlene Behrmann, the George A. and Helen Dunham Cowan Professor of Cognitive Neuroscience; Vijayakumar Bhagavatula, associate dean for Graduate and Faculty Affairs in the College of Engineering; Tom Mitchell, head of the Machine Learning Department; Aarti Singh, the A. Nico Habermann Associate Professor of Machine Learning; David Danks, head of the Department of Philosophy; and Carl Olson, professor in the CNBC.