September 01, 2015
Alumni on the Small Screen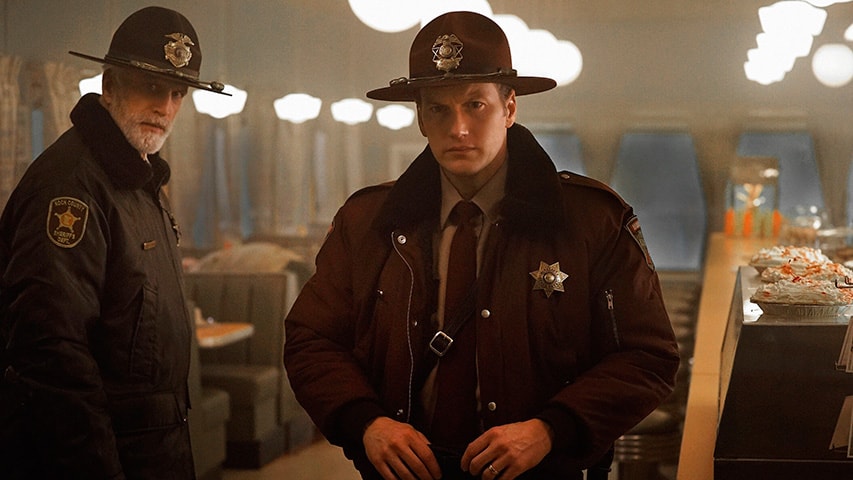 It's not all Broadway and big budget films for Carnegie Mellon University alumni.
More and more are making names for themselves on the small screen. Whether it be on primetime network TV, premium cable or your favorite streaming service, you'll be hard pressed not to run into an alumnus while you're channel surfing.
Some shows are packing a punch when it comes to alumni power; for instance, the new season of FX's award-winning series, "Fargo," which will air 10 p.m. (EST) Oct. 12, features three generations of School of Drama alumni: Rachel Rye Keller (A 2014), Patrick Wilson (A 1995) and Ted Danson (A 1972). Sutton Foster (A 1992-93) and Dan Amboyer (A 2006) both star in the sitcom "Younger" and James Cromwell (A 1964) and Gaius Charles (A 2005) have roles in the NBC period piece "Aquarius."
Nearly two dozen CMU School of Drama alumni in the TV lineup will play roles from superheroes to secretive interns.
Matt Bomer (A 2000), "American Horror Story: Hotel," FX
Donna Lynne Champlin (A 1993), "Crazy Ex-Girlfriend," CW
Rhys Coiro (A 2002), "Texas Rising," History Channel
James Cromwell (A 1964), "Halt and Catch Fire," AMC
Renée Elise Goldsberry (A 1993), "The Good Wife," CBS
Adam Hagenbuch (A 2012), "Switched at Birth," ABC Family
Ian Harding (A 2010), "Pretty Little Liars," ABC Family
Susan Heyward (A 2005), "Powers," Playstation
Megan Hilty (A 2004), "Girlfriends' Guide to Divorce," Bravo
Gabriel Macht (A 1994), "Suits," USA
Thomas Constantine Moore (A 2014), "Outsiders," WGN America
Denver Milord (A 2012), "Outsiders," WGN America
Patina Miller (A 2006), "Madam Secretary," CBS
Ross Philips (A 2010), "Halt and Catch Fire," AMC
Kali Rocha (A 1993), "Liv and Maddie," Disney Channel
Pablo Schreiber (A 2000), "The Brink," HBO; "Orange is the New Black," Netflix
Blair Underwood (A 1988), "Agents of S.H.I.E.L.D.," ABC
Maddy Wolf (A 2015), "Outsiders," WGN America
Ming-Na Wen (A 1986), "Agents of S.H.I.E.L.D.," ABC
Krista Yu (A 2011), "Dr. Ken," ABC
Know someone we missed? Let us know and we'll add them to the list.