May 29, 2015
Tool Helps States Meet New Emission Standards
By Tara Moore / 412-268-9673 /
tararaemoore@cmu.edu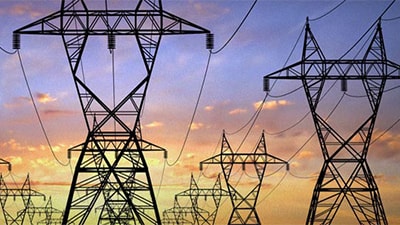 Researchers at Carnegie Mellon University developed an easy-to-use but technically detailed interactive tool to help states decide how to meet the Environmental Protection Agency's (EPA) new carbon dioxide emission standards.
In June 2014, the EPA proposed a Clean Power Plan under Section 111(d) of the Clean Air Act for the state-level regulation of carbon dioxide (CO2) emitted from existing electric generating plants. The proposal, which will be finalized this summer, sets state-specific goals for CO2 emissions but provides each state with flexibility to choose how to meet its goal.
The proposed regulation offers four "building blocks" from which states can build their plan: make coal plants more efficient, use more natural gas generation, build more renewable generators like wind or solar and improve energy efficiency.  These building blocks allow states to construct many possible plans, but understanding which specific combinations of power plants come together to an EPA-compliant solution is difficult.  Low-cost solutions can be hidden from view because of nuances in the regulation and details about power plants in a state. To meet this need, a team of CMU engineering researchers developed the Interactive State On-site Mitigation Analytical Policy tool (ISOMAP).
Designed for easy exploration of the regulatory space, ISOMAP can be used by a variety of stakeholders from state officials to electric utilities to environmental non-profits.  The tool allows users to evaluate a range of plant-specific technical options that will reduce CO2 emissions from each major U.S. coal-fired power plant.
"Users of the tool can study difficult trade-offs between costs and CO2 reduction while still complying with the EPA regulation," explained the principal investigator on the project Paul Fischbeck, Department Head and Professor of Social and Decision Sciences and a professor in the Department of Engineering and Public Policy.
While the EPA proposal and guidelines are based on national and state-averaged information, the actual mitigation plans that states must create will require plant-level assessments.
"For over 600 coal power plants, ISOMAP calculates the cost and determines the effectiveness of eight different CO2-control technologies including co-firing with natural gas, upgrading the boiler technologies, fuel switching and adding a carbon capture and storage system," said Assistant Research Professor of Engineering and Public Policy Haibo Zhai, the co-principal investigator on the project.
In comparison to any known model, ISOMAP is unique in regard to scope, flexibility and breadth.  Users can adjust the amount of generation from future renewable sources, nuclear power plants and natural gas generators while varying the future prices of coal and natural gas and solving for a feasible EPA-compliant solution.
"With it, one can design and evaluate various policy scenarios to demonstrate how the choices of state-specific emission mitigation measures vary due to the sensitivity of major variables to key assumptions," said Jeff Anderson, the engineering and public policy graduate research assistant on the project. "As the EPA modifies their ruling, we will update the tool to meet the new requirements."
Learn more about the ISOMAP tool.