June 16, 2015
Keith Webster Named Director of Emerging and Integrative Media
Provost Farnam Jahanian has appointed Dean of Libraries Keith Webster director of Emerging and Integrative Media Initiatives, effective July 1.
In taking this additional responsibility, Webster will facilitate the growth of the Integrative Design, Arts and Technology Network (IDeATe), the Emerging Media Master's Degree program, the Integrative Media Program in NYC and the Entertainment Technology Center (ETC).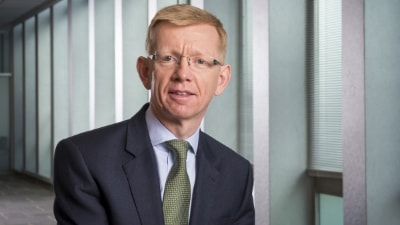 Keith Webster
In only one year, IDeATe is already recognized as a national model, merging technology and arts in education, research and creative practice. More than 300 students and 70 faculty from 15 different departments and schools are participating in IDeATe.
Appointed dean in 2013, Webster was integral in establishing IDeATe's intellectual commons in Hunt Library, where it is fostering interdisciplinary study and research. He will continue to serve as dean of University Libraries, and to hold the rank of principal librarian. He holds a courtesy academic appointment in the School of Public Policy and Management in the Heinz College.
Jahanian also has appointed a 10-person Steering Committee to help guide IDeATe. Members are: Peter Boatwright (Tepper School of Business); Drew Davidson (ETC); Susan Finger (College of Engineering); Jodi Forlizzi (School of Computer Science); Jessica Hodgins (School of Computer Science); Steve Lee (College of Fine Arts); Golan Levin (College of Fine Arts); Sarah Pickett (College of Fine Arts); Dan Sieworek (College of Engineering and School of Computer Science); and Tim Zak (Heinz College).
"I believe Keith's leadership, with support from the Steering Committee, will allow IDeATe to pave the way for new creative and innovative collaborations across the university," Jahanian said.