July 28, 2015
Scott Mory To Join Carnegie Mellon as Vice President for University Advancement
At USC He Led $6 Billion Campaign
By Ken Walters / 412-268-1151/
walters1@andrew.cmu.edu
Scott Mory, associate senior vice president and director of the University of Southern California's campaign, has been appointed vice president for University Advancement at Carnegie Mellon University.
In his new role, Mory will lead the university's alumni engagement and fundraising efforts. He will work closely with university leadership, the University Advancement Division, and partners across campus to provide the resources faculty, staff and students need, while building a financial foundation for the university's excellence in the future.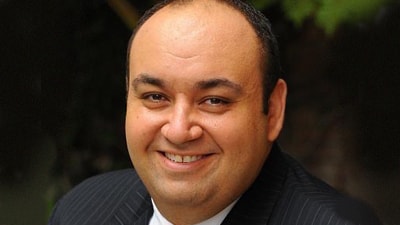 Scott Mory
"This is a critical position for the university, as we seek to build our advancement team and build on recent successes," Carnegie Mellon President Subra Suresh said. "Scott's leadership, strong track record and passion will help elevate our advancement efforts to a new level."
"I am proud to be joining Carnegie Mellon at this exciting time in its history," Mory said. "CMU is well-positioned to realize the philanthropy that will fuel its future aspirations, with its rich traditions, community of loyal alumni, parents and friends, extensive global reach and the leadership of President Suresh. I am excited to get started."
At USC, Mory helped build the campaign infrastructure that coordinates activities among USC's 20 schools and units and more than 450 development staff university-wide. Working closely with the president, senior leaders and trustees, he leads USC's efforts to develop and implement strategies for the campaign's top prospects. USC's campaign recently passed the $4.4 billion mark, on the way to a $6 billion goal, making it one of the largest higher education campaigns in history.
"As one of the world's great research universities, Carnegie Mellon must continually challenge itself to pursue greater aspirations," said Jim Rohr, chairman of CMU's Board of Trustees. "Scott brings experience that will play an important role in helping the university support those ambitious plans."
"Scott's leadership, strong track record and passion will help elevate our advancement efforts to a new level." — President Subra Suresh
Mory also brings deep experience in alumni engagement, having served six years as the chief executive officer of the Alumni Association at USC, a university with more than 300,000 alumni. Before that he served as George Washington University's assistant vice president for Alumni Relations and Annual Giving, and has served as a consultant on alumni relations to a number of other universities.
Mory earned his bachelor's and law degrees from George Washington. He served a term on George Washington's Board of Trustees.
Mory joins the university as it marks a significant increase in philanthropy in recent years, including landmark gifts such as alumnus David Tepper's $67 million gift in November 2013 that served as the nucleus for a significant campus expansion project, and alumnus Jim Swartz's $31 million gift in June of this year to create the Swartz Center for Entrepreneurship.
The university also has expanded its engagement with more than 100,000 living alumni and friends around the world, including major events this year in San Francisco and New Delhi.
"I extend my special thanks to Pam Eager for leading the University Advancement team on an interim basis," Suresh said. "Her commitment to the university as a leader and alumna will continue to be highly valuable to our efforts as we build momentum in advancement."
Mory's appointment is effective Oct. 1.