July 10, 2015
Thomas Hughes Returns to CMU
By
Pam Wigley
/ 412-268-1047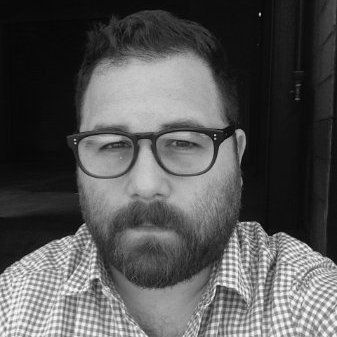 Thomas Hughes is the new associate director of CMU's Frank-Ratchye STUDIO for Creative Inquiry.
Thomas Hughes joined Carnegie Mellon University July 1 as associate director of the Frank-Ratchye STUDIO for Creative Inquiry (FRSCI) within the College of Fine Arts. Hughes earned his master's degree in arts management from Carnegie Mellon's Heinz College in 2012 and most recently was the marketing manager of Attack Theatre in Pittsburgh.
In his new role, Hughes will supervise the administrative operations of the FRSCI, a laboratory that supports "atypical, anti-disciplinary and inter-institutional" arts research. Among his primary duties, he will coordinate outreach efforts, promote student and faculty works, identify funding opportunities, and market the STUDIO's activities across traditional and social media channels.
"We're thrilled to welcome Thomas to the STUDIO," said Golan Levin, CMU art professor and director of the FRSCI. "He brings a great deal of energy and talent to our program, and we're looking forward to having Thomas spread the word about the dynamic research that happens here."
Hughes earned his undergraduate degree in fine arts from Bowling Green State University in Bowling Green, Ohio, in 2008. He also studied at the Studio Arts Center International in Florence, Italy, focusing on painting and sculpture restoration. He served on the board of Assemble, advising on fundraising, fiscal management and program growth areas.