July 15, 2015
Scott Institute To Co-Host Regional Clean Energy Competitions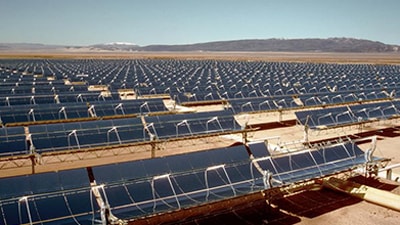 The Department of Energy's Energy Efficiency and Renewable Energy Office has selected a team led by Carnegie Mellon University's Scott Institute for Energy Innovation to run one of eight university-focused clean energy technology competitions each year for the next three years. 
The Scott Institute is partnering with Innovation Works, Pittsburgh's Energy Innovation Center, the Pittsburgh Technology Council, and the University of Pittsburgh's Center for Energy in hosting the events.
The objectives of the project are to catalyze clean energy technology startups, support novel training and educational opportunities, and create a long-term sustained and diverse community to support clean energy student entrepreneurs in the Allegheny County region and beyond.
The team winning the regional competition will receive a $50,000 prize, and compete for additional awards at the national level.
Hyliion, a CMU student startup, recently won the Department of Energy's National Clean Energy Business Plan Competition. The company developed the SMART Suspension System, which converts tractor trailers into hybrids and could cut trucking fuel costs by 30 percent.
The system adds an electric motor battery pack under the trailer. The battery pack captures energy while the truck decelerates and reuses it when the vechicle accelerates. It can be installed in just one hour.