January 05, 2015
Active Achievements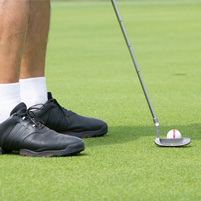 It takes a strong mind and body to excel on and off the field.

Seventy-eight student-athletes at Carnegie Mellon University showed they were up to the task by earning 4.0 grade-point averages this fall semester along with strong competitive showings in their respective sports.

CMU President Subra Suresh, who was a high school cricket player, has said student-athletes represent the university in many ways and he admires them for all that they do.

"Athletic excellence combined with academic excellence, very rigorous physical training combined with very rigorous academic training; I think that's pretty remarkable," he said.
Among the students who had a perfect semester are 12 upperclassmen with cumulative 4.0s, including women's cross country and track and field senior Sara Kelly (E'15).

"Being an athlete, and specifically a runner, has helped me to excel in school," Kelly said. "There is a very obvious correlation in running between working hard and getting good results. If I don't run all summer and work hard in workouts, I'm not going to do particularly well in races."

"I've learned from running that that's the best way to approach school. There are always shortcuts you can take in classes, but in the long run just working hard and getting the job done will produce the best results," she said.
Several of the teams had outstanding GPAs for the fall. The men's tennis team had a 3.64 team GPA. The women's soccer team, which ranked as high as No. 4 nationally during the season, had a 3.49 team GPA. The men's soccer team had a 3.45 GPA and the women's swimming and diving team had a 3.44 team mark.
Carnegie Mellon's men's golf team had a 3.70 cumulative GPA during the 2013–14 academic year, which was the highest Division III team mark in the country. It finished the fall semester with a cumulative GPA of 3.51, including four with a 4.0. The season marked the final one for Men's Golf Coach Richard Erdelyi. The team won the CMU Fall Invitational under Head Coach Nick Dunn and will resume play in March.
Justin Fischler (TPR'15), a senior captain on the men's golf team, said that all 12 members of the golf team had to succeed for the team to meet such high academic standards.

"It is something we can all be proud of. I also think it should help out the team in the future, particularly with the recruiting process."

The performance of Carnegie Mellon's student-athletes in the classroom has been a significant point of pride for the community. A year ago, 70 student-athletes finished the fall semester with 4.0 GPAs. Fifty-eight were perfect in the classroom during the spring semester.

Fischler and Kelly said that faculty and coaches are both supportive of athletes.

"Coaches fully understand that we are students first and athletes second. This leads to them being very understanding if we need to miss a practice every now and then for academic reasons," Fischler said. "Professors, for the most part, are understanding as well. I personally really enjoyed it when a professor after a tournament asked about how we did, as it showed they cared."

A member of the University Athletic Association, CMU has 18 intercollegiate teams. Like all Division III schools, athletic scholarships are prohibited, so students compete for the joy of the game. The students study in a wide variety of undergraduate programs that represent the entire university.

"Among CMU's athletes are future engineers, computer scientists and doctors. We have the next generation of business leaders, architects, writers and educators," said Director of Athletics Josh Centor. "I have always believed that the future leaders of our country are learning on the fields and in the classrooms of Carnegie Mellon University, and these students represent that current and future greatness."

Eric Grotzinger, CMU's NCAA faculty athletics representative and associate dean for undergraduate affairs in the Mellon College of Science, said CMU student-athletes have found such significant success in academic and athletic realms.

"Our student-athletes are masters at being able to manage time," Grotzinger said. "The healthy habits they are developing here will be useful throughout their lives to help them be productive, successful and most importantly, happy individuals."
Related Links:
Student-Athletes Honored for Academic Achievement

Carnegie Mellon University Announces the Coach Richard Erdelyi Endowed Fund for Men's Golf