February 03, 2015
Michael Trick Elected President of the International Federation of Operational Research Societies
By
Mark Burd
/ 412-268-3486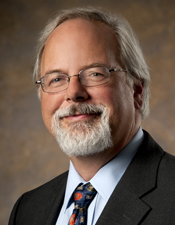 Michael Trick, senior associate dean for faculty and research at the
Tepper School of Business
at Carnegie Mellon University, has been elected to serve as president of the
International Federation of Operational Research Societies
(IFORS). His three-year term will begin in January 2016.
"These are exciting times for operations research. Our field's ability to create efficiencies and optimize processes is an important component of current interest in business analytics. It is through our field that businesses truly gain value from their information systems investments," Trick said. "IFORS plays an important role in bringing the operations research community together and I am honored by the opportunity to lead these efforts."
IFORS' mission is to promote operations research as an academic discipline and profession. The organization endorses this mission by sponsoring international conferences and meetings, providing means for the exchange of information on operational research, establishing national operational research societies, maintaining standards of competence in operational research and more.
Since its creation in 1955, IFORS has grown to include nearly 50 operations research societies, representing more than 45 countries spread throughout the world. Membership in IFORS societies totals over 30,000 people.
Trick's election continues a long-standing commitment to the field of operations research and organizations that serve as a catalyst for the exchange of knowledge. In 1995, he became founding editor of INFORMS Online, the online system supporting the United States operations research society. In 2002, he was elected president of INFORMS.
Trick also served as vice president of the IFORS' Association of North American Operations Research Societies from 2004-2009. In this position he oversaw the selection of conference locations and aided local organizers in planning the IFORS Triennial Conference. It was during this time, and with Trick's support, that IFORS expanded its global reach, hosting the Triennial Conferences in South Africa and in Australia. In 2009, Trick was awarded the IFORS Outstanding Officer Award.
In his new position, Trick will be joined by Vice President Luciana Buriol, advanced fellow at the CNPq (Brazilian National Research Council).
###