February 23, 2015
Three Carnegie Mellon Professors Win Sloan Research Fellowships
By
Jocelyn Duffy
/ 412-268-9982 / and
Byron Spice
/ 412-268-9068 

Three Carnegie Mellon University faculty members have been named recipients of 2015 Sloan Research Fellowships. Mathematician Boris Bukh, physicist Raphael Flauger and computer scientist Ariel Procaccia are among 126 early-career scientists and scholars from 57 colleges and universities in the United States and Canada who will receive $50,000 to further their research.
"Over the years, the Sloan Research Fellowships have become some of the most sought-after fellowships available to early-career scholars," said Daniel L. Goroff, vice president at the Sloan Foundation and director of the Sloan Research Fellowship program. "Becoming a Sloan Research Fellow means joining a long and distinguished tradition of scientific explorers who have gone on to make the most meaningful and significant discoveries."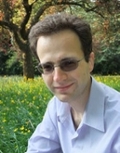 Bukh (right), an assistant professor in the Mathematical Sciences Department, studies the interface of combinatorics, geometry and number theory, with the goal of applying combinatorial ideas to geometry. Prior to joining the CMU faculty in 2012, Bukh was a Herchel Smith Research Fellow at the University of Cambridge. In the past 10 years, he has published more than 27 articles and given more than 70 talks on mathematics. Bukh is supported by a grant from the National Science Foundation.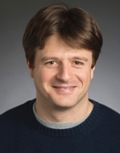 Flauger (left), an assistant professor in the Physics Department and member of the McWilliams Center for Cosmology, studies phenomenological questions in cosmology and particle physics, and formal questions in field theory, string theory and quantum gravity. Flauger is best known for using data from the Planck satellite to question the gravitational wave findings of the BICEP2 project. Prior to joining the CMU faculty in 2014, Flauger completed post-doctoral research at the Institute for Advanced Study,New York University and Yale University.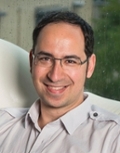 Procaccia (right), an assistant professor in the Computer Science Department, studies artificial intelligence, focusing on the use of social choice and game theory for resource allocation and collective decision-making. Last year, he launched a website, Spliddit.org, which leverages 70 years of fair division research to provide people with provably fair methods to resolve everyday dilemmas, such as how to split rent, divide goods or apportion credit for a project. Procaccia is a recipient of a 2014 NSF CAREER Award, the 2011 inaugural Yahoo! Academic Career Enhancement Award, and the 2009 Victor Lesser Distinguished Dissertation Award and Rothschild postdoctoral fellowship. In 2013, IEEE Intelligent Systems magazine named him one of "AI's 10 to Watch."
###