February 05, 2015
PSO Music Director Manfred Honeck To Guest Conduct Carnegie Mellon's Philharmonic & Chorus, Feb. 19
Legendary CBS Sports Broadcaster Verne Lundquist To Narrate Mozart Requiem
By Dana Casto / 412-268-4921 / and Pam Wigley / 412-268-1047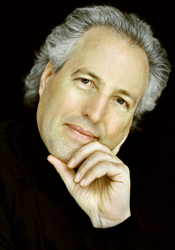 Carnegie Mellon University's School of Music will welcome guest conductor Manfred Honeck (right) at 8 p.m. Thursday, Feb. 19, when he leads the Carnegie Mellon Philharmonic & Chorus at Carnegie Music Hall.
The concert will feature Honeck's dramatic and unique version of Wolfgang Amadeus Mozart's "Requiem Mass, K. 626." Joining Honeck and the ensembles for the Mozart are soloists: Lianne Coble, soprano; Amanda Crider, mezzo-soprano; Kyle Stegall, tenor; and Tom McNichols, bass. Also on the program is Antonín Dvo ák's "Symphony No. 9 in E Minor, 'From the New World.'"
Legendary CBS Sports broadcaster Verne Lundquist will complement this monumental work with readings from Mozart's letters to his father and liturgical texts, both selected by Honeck. The readings as well as church bells, Gregorian chant and text of the Requiem create the memorial service for Mozart that Honeck envisioned.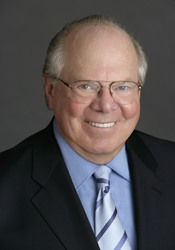 Lundquist (right) is a supporter of the arts and he and his wife, Nancy, serve on the board of directors of the summer chamber music festival in Steamboat Springs, Colo., "Strings Music Festival." Through the festival, Lundquist has collaborated on a number of projects with Andrés Cárdenes, artistic director for Orchestral Studies at Carnegie Mellon, and former music director of the festival.
Honeck has served as music director of the Pittsburgh Symphony Orchestra since the 2008-2009 season. To great acclaim, he and his orchestra perform regularly for European audiences. Since 2010, he's performed at major music festivals, including the Rheingau Musik Festival, Schleswig-Holstein Musik Festival, Beethovenfest Bonn, Musikfest Berlin, Grafenegg Festival, Lucerne Festival and the BBC Proms. Honeck received an honorary Doctor of Fine Arts degree from CMU in 2014.
Coble has established herself as a sought-after concert, operatic and chamber music artist. Highlights of recent engagements include performances of Handel's "Messiah" with the Riverside Choral Society and works of Bach & Clérambault with the Dallas Bach Society.
Crider is quickly gaining recognition for her extraordinary musicality and assured dramatic presence. Highlights of her 2014-2015 season include joining the New World Symphony for de Falla's "El amor brujo", the Louisiana Philharmonic for a "Baroque Christmas" and her role debut as Angelina in "La Cenerentola" with Opera Roanoke.
Stegall enjoys a career spanning concert, opera, recital and chamber repertoire. In recent seasons Stegall appeared as soloist with William Christie, Simon Carrington, Joseph Flummerfelt, Masaaki Suzuki, Nicholas McGegan, and David Hill. Stegall also toured Japan and Singapore with Suzuki singing as soloist in performances of Bach's "Mass in B Minor."
McNichols continues to garner praise for his work ranging from acclaimed premieres to standard operatic repertoire. In the last 10 years, his voice has been heard on five continents in live performance, HD simulcast and radio broadcasts. He has recorded 11 studio recordings including the narration of "How the Grinch Stole Christmas" with the Boston Pops as well as a soon to be released feature film adaptation of "La bohéme."
Lundquist is CBS' lead college football play-by-play announcer. He also does play-by-play for college basketball and golf, including the Masters® and PGA Championship. Lundquist has been with CBS Sports since 1982 and during his tenure has broadcast more than 20 different sports for the network.
Tickets for the Feb. 19 concert are $5 general admission and can be purchased in advance by going to http://music.cmu.edu/events/341 or by calling 1.888.71.TICKETS.
###
Manfred Honeck photo by Felix Broede