December 24, 2015
Year in Review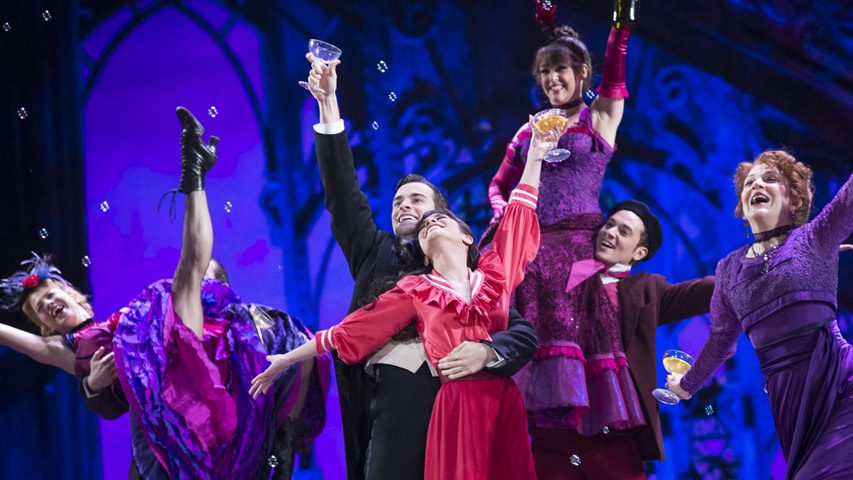 New buildings. Historic gifts. Advances in robotics. Big data. Small business. The year has been filled with news about Carnegie Mellon University faculty, staff, students and more than 100,000 alumni.
Here are a few of their stories:
Big Night on Broadway
CMU was center stage at the 69th Annual Tony Awards telecast. Not only did the Tony Awards® and Carnegie Mellon announce the winner of the inaugural "Excellence in Theatre Education Award," but CMU alumni came away with awards as well.
Breaking New Ground
A standing-room crowd launched the David A. Tepper Quadrangle project — a historic campus expansion and a vision for CMU's future. "It's about building a new part of the campus in a new direction, both physically and metaphorically," said CMU President Subra Suresh. "[It] will embody a distinctive academic vision of Carnegie Mellon … different disciplines coming together in new and unique ways."
Historic $35M Gift From Tata Consultancy Services
The largest corporate gift to CMU and the largest gift from outside the U.S. will support a new state-of-the-art facility for cutting-edge research and student scholarships for the next generation of innovators.
Repetition and Autism
A new study co-authored by CMU Professor Marlene Behrmann shows that training individuals with autism spectrum disorder to acquire new information by repeating the information actually harms their ability to apply that learned knowledge to other situations.
Humans Rake in the Chips
After two weeks and 80,000 hands of Heads-up No-limit Texas Hold'em, four poker pros had more chips than CMU's computer poker program, but the final combined margin of victory was not big enough to declare a winner with statistical certainty.
Startup Gets Bite on "Shark Tank"
Tepper alumna Bobbie Rhoads' products tempted investors and picky eaters alike when she appeared on Shark Tank to pitch her company FunBites. She had been in business for three years, and was hoping that one of the sharks, a judging panel of investors, would open doors to get her into big-box stores. She didn't realize that by the end of the show they'd be fighting over her.
Researchers Find Everyone Has a Bias Blind Spot
Researchers have found that everyone has a bias blind spot — the belief that you're less biased than your peers — and it could have negative consequences. In the study by researchers at CMU and others, the most telling finding was that everyone is affected by blind spot bias. They also found that a high bias blind spot has negative consequences.
The Future of Health Care is in the Data
CMU is partnering with the University of Pittsburgh and UPMC to form the Pittsburgh Health Data Alliance, an effort to leverage the explosion of health-related "big data" to create new technologies, services and products to improve health care.
Transformative Gift for Entrepreneurship
Alumnus James R. Swartz (MSAI 1966), founding partner of the global venture capital firm Accel Partners, has donated $31 million to create the Swartz Center for Entrepreneurship, which will be a hub for the university's entrepreneurship activities. 
Ready to Rumble
CHIMP, the four-limbed robot built by CMU's Tartan Rescue Team, finished third and won $500,000 at the DARPA Robotics Challenge (DRC). The DRC pitted 24 of the world's most advanced robots against each other in a test of disaster response tasks.
SEI Contract Renewed for $1.7B
The U.S. Department of Defense renewed its contract with CMU for the Software Engineering Institute (SEI), ensuring that the SEI will continue to support the nation in defense of its software systems. The SEI is the only federally funded research and development center focused specifically on software-related security and engineering.