December 03, 2015
Center for Iranian Music Hosts Segâh Festival of Persian and Turkish Music
By Pam Wigley / College of Fine Arts / 412-268-1047 /
pwigley@andrew.cmu.edu
and Zahra Mohebbi / Center for Iranian Music /
zahramohebbi@gmail.com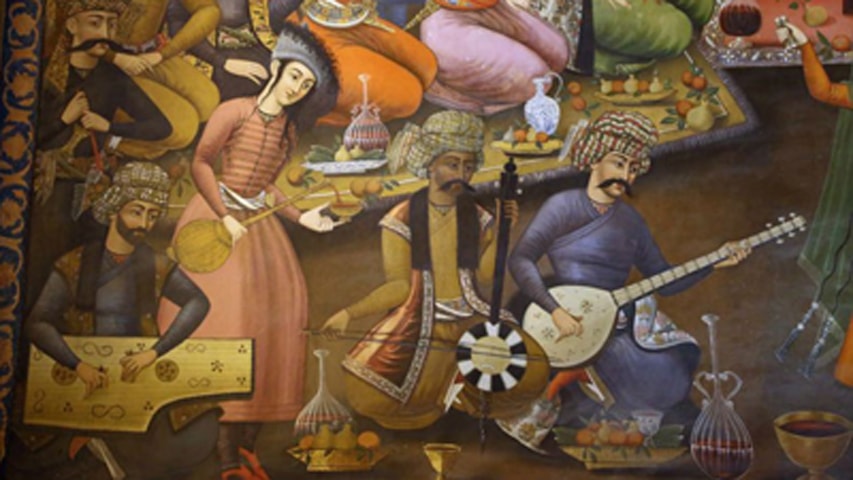 The Center for Iranian Music (CFIM) at Carnegie Mellon University presents the Segâh Festival of Persian and Turkish Music Jan. 14-16, 2016, in the College of Fine Arts building on the CMU campus. Festival events are open to the public, and Carnegie Mellon and University of Pittsburgh students, faculty and staff are admitted free.
Persian and Turkish civilizations have had nearly 800 years of cultural interactions, and music has played a vital role in both cultures' traditions. The Segâh Festival is an attempt to bring the shared musical and cultural history of the two civilizations to the foreground and, in the process, educate people about their entwined history, according to Reza Vali, CFIM director and professor of composition in the CMU School of Music.
The festival features the following performances and presentations:
Concert: Piano Music of Iranian and Turkish Composers
Featuring Layla Ramezan, solo piano, with works by Akses, Sahbai, Kolat, Majd, Mashayekhi, Özkoç, Ranjbaran
8 p.m., Thursday, Jan. 14
Alumni Concert Hall, CFA Building
Free Admission
Concert: Traditional and Contemporary Persian and Turkish Music
Featuring improvisations on the mode of Segah (Eryılmaz, Concerto for Solo Wind Instrument, Ensemble and Imaginary Folk DancerVali, Double Concerto for Persian Ney, Kamanche and Ensemble)
8 p.m., Friday, Jan. 15
Carnegie Music Hall
$10 Admission
Concert: Showcase of Persian and Turkish Instruments
5:30 p.m., Saturday, Jan. 16
Alumni Concert Hall, CFA Building
$10 admission
Tickets for the festival are available by calling 724-799-2067 or 919 348 7744; by sending email to segahfestival@gmail.com; on Facebook at The Segâh Festival Facebook page and at www.segahfestival.com.
The Segâh Festival is a joint project of the Center for Iranian Music at Carnegie Mellon, the Carnegie Mellon School of Music, the Turkish Student Society of Carnegie Mellon, the Persian Student Organization of Carnegie Mellon, the Persian Panthers of the University of Pittsburgh, the Turkish American Student Association of the University of Pittsburgh, and the Turkish American Association.