December 23, 2015
CMU Alumnus, Trustee Jonathan Rothberg To Receive National Medal of Technology and Innovation
By Kenneth Walters / 412-268-1151 /
walters1@andrew.cmu.edu
Carnegie Mellon University alumnus and trustee Jonathan Rothberg (E '85), whose groundbreaking work on DNA sequencing greatly increased the speed and efficiency of genome analysis, will receive the National Medal of Technology and Innovation, the White House announced on December 22.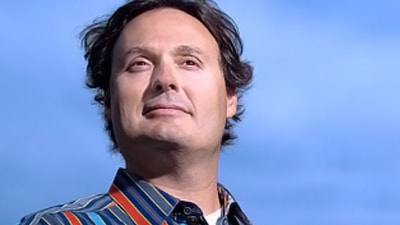 CMU's Jonathan Rothberg will receive the National Medal of Technology and Innovation for his DNA research.
The medal is the nation's highest honor for achievement and leadership in advancing the fields of science and technology. The award recognizes those who have made lasting contributions to America's competitiveness and quality of life, and helped strengthen the nation's technological workforce. Rothberg is one of seven winners of the medal, which will be awarded at a White House ceremony early next year.
"We congratulate Jonathan on this important honor," said CMU President Subra Suresh. "Jonathan's work embodies the culture of Carnegie Mellon – finding innovative solutions to scientific challenges that make a real difference in the world."
Rothberg is best known for pioneering high-speed, massively parallel DNA sequencing. He created the technology that sequences DNA to allow researchers and doctors to identify, diagnose and potentially develop treatments for genetic diseases. Personal genome sequencing assesses the status of a person's genes at one time, including genes that are implicated in causing disease.
Rothberg has led or been a major part of well-known sequencing projects — including the first human genome (of Nobel laureate Jim Watson), the Neanderthal genome, and incorporation of sequencing technology on semi-conductor chips.
Rothberg, a 1985 CMU engineering graduate, is founder of a string of successful companies, including 454 Life Science, CuraGen, Ion Torrent, Raindance Technologies, Hyperfine Research, Butterfly Network Inc., LAM Therapeutics, and 4Catalyzer.
He was winner of The Wall Street Journal's Gold Medal for Innovation and the 2010 Connecticut Medal of Technology. He was named a World Economic Technology Pioneer and is a member of the National Academy of Engineering.
Read more on the White House website.