December 03, 2015
Cranor Named Chief Technologist of Federal Trade Commission
By Byron Spice / 412-268-9068 /
bspice@cs.cmu.edu
Federal Trade Commission Chairwoman Edith Ramirez has appointed Carnegie Mellon University's Lorrie Faith Cranor, professor of computer science and engineering and public policy, as the agency's chief technologist.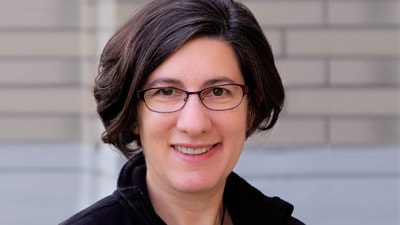 Lorrie Cranor
"Technology is playing an ever more important role in consumers' lives, whether through mobile devices, personal fitness trackers, or the increasing array of Internet-connected devices we find in homes and elsewhere," Ramirez said. "We are delighted to welcome Lorrie to our team, where she will play a key role in helping guide the many areas of FTC work involving new technologies and platforms."
Cranor directs the CyLab Usable Privacy and Security Laboratory and is co-director of Carnegie Mellon's Privacy Engineering masters' program. She was previously a researcher at AT&T Labs Research and has also taught at the Stern School of Business at New York University.
Cranor has authored over 150 research papers on online privacy and usable security, and has played a central role in establishing the usable privacy and security research community, including her founding of the Symposium on Usable Privacy and Security.
The Federal Trade Commission works on behalf of consumers to prevent fraudulent, deceptive, and unfair business practices and to provide information to help spot, stop and avoid them.