April 07, 2015
New Gallery, Art Space 616, Features Work by Carnegie Mellon Art Professor Martin Prekop
By Stephanie Magulick / 412-268-2902 / smagulick@cmu.edu
A new gallery of contemporary art in Sewickley, Pa., is opening its doors Friday, April 10, with the premiere of Carnegie Mellon University Art Professor Martin Prekop's "Martin Prekop: A survey of his work from the 1970s to the present."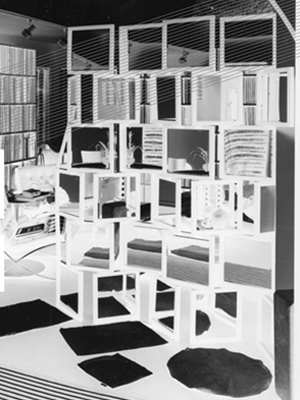 "We are thrilled to mark the opening of Art Space 616 with this exciting presentation of Martin Prekop's work," said Art Space 616 Director Elysia Cecchetti, who said the new gallery is committed to promoting emerging and established contemporary artists.
Prekop, an internationally renowned photographer, sculptor and painter, came to Carnegie Mellon in 1993 from the Art Institute of Chicago. He joined the faculty at the Art Institute in 1967 and served as its dean from 1987-1993. Prekop was dean of CMU's College of Fine Arts from 1993-2005 and has since held the position of professor of art, teaching mostly photography.
With more than 40 years of experience, Prekop said he continues to be inspired through his passion for art. His exhibit includes some of his photography, paintings, sculptures and installations from the past four decades. He called Art Space 616 "surely the largest and most beautiful gallery to open in the Pittsburgh area."
Art Space 616 owner Jessie Britton finds Prekop's work engaging. "Through it, he's able to combine natural elements with ridged, hard lines and bold colors. Some works are photographs of the complexity of nature, and some are simple works created through a complex process."
In an essay written for the exhibition catalogue, Jamie Gruzska, special faculty and College of Fine Arts photography administrator, wrote, "Martin Prekop visits and revisits recurring interests and motifs. Measurement, calibration and rhythm; the domestic and ideas of home; nature and the constructed environment; color and absence of color — all of these are common themes Prekop explores across artistic disciplines."
Opening reception: 6 - 9 p.m.
 Friday, April 10. Free and open to the public.
Exhibition dates: April 10 – May 9.