October 08, 2014
Carnegie Mellon, University of Pittsburgh Celebrate 20 Years of Advancing Brain Research Through Center for the Neural Basis of Cognition (CNBC)
Anniversary Events Will Take Place Oct. 17-18 on Both Campuses
Contacts: Shilo Rea / Carnegie Mellon / 412-268-6094 / shilo@cmu.edu
                Jocelyn Duffy / Carnegie Mellon / 412-268-9982 / jhduffy@cmu.edu
                Anita Srikameswaran /  University of Pittsburgh/ 412-578-9193 / srikamav@upmc.edu




PITTSBURGH—At the end of September, the White House Office of Science and Technology Policy recognized Carnegie Mellon University's investments in its new BrainHubSM initiative and the University of Pittsburgh's Brain Institute for their support of the federal BRAIN Initiative. At CMU, BrainHub is a new effort to link brain structure and function to behavior via application of computational and engineering approaches. The foundation of some of these efforts at both universities began 20 years ago when the Richard King Mellon Foundation gave a gift of $12 million to launch a collaborative research center focused on neuroscience. The result — the Center for the Neural Basis of Cognition (CNBC) — will celebrate its 20th anniversary Oct. 17-18 with a series of events held on both universities' Pittsburgh campuses.
The CNBC integrates Pitt's strengths in bioengineering, math, psychology, and basic and clinical neuroscience with Carnegie Mellon's strengths in psychology, computer science, biological sciences and statistics to investigate the neural mechanisms that give rise to human cognitive abilities. The center also trains the next generation of neuroscientists through an interdisciplinary graduate and postdoctoral training program and fosters close collaborations between faculty.
"To have two universities across the street from each other and to have them decide to collaborate rather than compete is very special," said Peter L. Strick, Pitt co-director of the CNBC, distinguished professor and chair of the Department of Neurobiology at Pitt. "The CNBC has an open architecture that allows interactions between scientists and colleagues — regardless of their home institution. Students can seamlessly move between Pitt and CMU labs and draw on the expertise of faculty at both institutions. This cross-disciplinary and cross-university atmosphere has allowed the CNBC — and therefore CMU and Pitt — to recruit and keep scientists and researchers and attract the brightest students."
Marlene Behrmann, the CMU co-director of the CNBC and the George A. and Helen Dunham Cowan Professor of Cognitive Neuroscience, said that it is a really exciting time to be a neuroscientist — especially in Pittsburgh.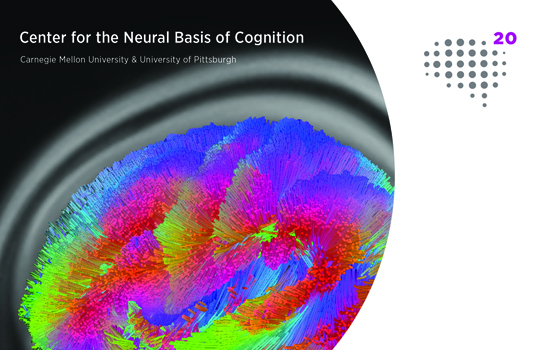 "We have the perfect confluence of all of the building blocks — technology developments, incredible equipment and computational and theoretical advances — along with a strong ethic of working collaboratively. I believe we really are poised to continue making significant scientific progress," Behrmann said. "And that progress will begin to bear fruit for understanding the relationship between the brain and behavior and using this knowledge to improve the diagnosis and treatment of people with various brain-based impairments. CMU and Pittsburgh are so well situated to push forward in these areas."
CNBC Milestones
* The CNBC has directly received numerous prestigious grants over the past two decades in addition to the original R.K. Mellon support that established the center. For example, a 2001 Interdisciplinary Behavioral Science Centers for Mental Health (IBSC) grant provided $9 million to support researchers as they combined computational and experimental research, resulting in many cross-disciplinary and cross-university collaborations. The National Science Foundation (NSF) awarded the CNBC an Integrative Graduate Education and Research Traineeship (IGERT) Program grant and then renewed it an unprecedented two times based on the excellence demonstrated in student training. CNBC research also has been funded by numerous other NSF grants, the National Institutes of Health, the Hillman Foundation and the Simons Foundation, to name a few. Individual researchers have received many grants from other federal and private foundations as well.

* CNBC researchers are consistently making research breakthroughs in neuroscience. CNBC research has made an impact across the spectrum of neuroscience, from foundational basic scientific research aimed at understanding how individual neurons behave to studies that have led to the discovery of important cognitive consequences of brain injury, and diseases and disorders like Alzheimer's and autism. Examples include:
Carnegie Mellon neuroscientist Alison Barth invented the fos-GFP mouse, a transgenic mouse model that allows researchers to visualize, identify and study individual neurons as they are activated in a living animal. These mice, described in the Journal of Neuroscience in 2004, were the first fluorescent reporters of neural activity to be developed and disseminated, and remain widely used by neuroscientists today. The model has been licensed for use by every major pharmaceutical company in the United States and by scientists worldwide to study a variety of topics including sleep, addiction, learning, memory and spinal cord injuries.
CNBC researchers at Pitt — Andy Schwartz, Mike Boninger and Elizabeth Tyler-Kubera, with support from Rob Kass and Valerie Ventura at CMU — made a major breakthrough in the field of brain-computer interfaces.  They used signals from the motor cortex of a quadriplegic woman to allow her to control a robotic arm and hand, and achieve one of her goals — to feed herself a chocolate bar after 11 years of nearly total paralysis.
In August 2014, CMU's Byron Yu and Pitt's Aaron Batista and Patrick Sadtler found for the first time that there are limitations on how adaptable the brain is during learning and that these restrictions are a key determinant for whether a new skill will be easy or difficult to learn. Understanding the ways in which the brain's activity can be "flexed" during learning could eventually be used to develop better treatments for stroke and other brain injuries.
* The success of the CNBC has led to dramatic growth since its inception. New educational offerings have been added, such as programs in neural computation, multimodal neural training, brain and behavior, and neurobiology of disease. Overall, the number of graduate students in the CNBC have increased from 11 in 1994 to 139 in 2014, and many alumni from this program have gone on to prestigious positions.

CNBC Anniversary Events

The CNBC will celebrate 20 years of neuroscience research and education excellence with a dinner, lectures, panel discussions, a poster session and other special events.

Keynote Speakers are:
Emery N. Brown, the Edward Hood Taplin Professor of Medical Engineering and professor of computational neuroscience at MIT, the Warren M. Zapol Professor of Anaesthesia at Harvard Medical School and Massachusetts General Hospital (MGH), and an anesthesiologist at MGH. Heis also the associate director of the Institute for Medical Engineering and Science, and co-director of the Harvard-MIT Health Sciences and Technology Program;
John Bruer, president of the James S. McDonnell Foundation in St. Louis since 1986;
Chaka Fattah, the U.S. representative for Pennsylvania's 2nd congressional district, since 1995;
Rafael Malach of the Department of Neurobiology at the Weizmann Institute of Science in Rehovot, Israel; and
Helen S. Mayberg, professor of psychiatry, neurology and radiology and the Dorothy Fuqua Chair in Psychiatry Imaging and Therapeutics at Emory University's School of Medicine.
CNBC Alumni Speakers are:
Rebecca Berman, staff scientist in the Laboratory of Neuropsychology, National Institute of Mental Health;
Randy M. Bruno, associate professor in the Department of Neuroscience at Columbia University;
Nathaniel Daw, associate professor of neural science and psychology and affiliated associate professor of computer science at New York University;
Vivienne L. Ming, a theoretical neuroscientist, technologist and entrepreneur, and VP of Research & Insight at Gild;
Yuko Munakata, professor in the Department of Psychology and Neuroscience at the University of Colorado, Boulder;
David Redish, Distinguished McKnight Professor in the Department of Neuroscience at the University of Minnesota;
Matthew Roesch, associate professor in the Department of Psychology and the Neuroscience and Cognitive Science Program at the University of Maryland, College Park; and
Elizabeth Tricomi, assistant professor in the Department of Psychology at Rutgers University, Newark.
The celebration also includes an art exhibit, and the presentation of the first Friend of the CNBC Award.
Neurons and Other Memories/Work In and Around the Brain will be on display at CMU's Miller Gallery from Oct. 10-26. The exhbit features theinvestigations, translations and reflections of neural mechanisms by artists and neuroscientists. Curated by Patricia Maurudes, the work includes themes in neuroanatomy, perception and memory.
Mark Roth, science writer at the Pittsburgh Post-Gazette, will receive the first Friend of the CNBC Award for his cutting-edge journalism, including his coverage on the research being done on the human face and how the brain processes faces, and his series on autism and other disorders that brought current medical and science issues to the public's attention.
For a complete schedule of events, visit http://www.cnbc.cmu.edu/20/schedule/.
To learn more about the CNBC, watch this short video featuring Behrmann and Strick: http://youtu.be/pNiunMGKMyE.
As the birthplace of artificial intelligence and cognitive psychology, Carnegie Mellon has been a leader in the study of brain and behavior for more than 50 years. The university has created some of the first cognitive tutors, helped to develop the Jeopardy-winning Watson, founded a ground-breaking doctoral program in neural computation, and completed cutting-edge work in understanding the genetics of autism. Building on its strengths in biology, computer science, psychology, statistics and engineering, CMU recently launched BrainHubSM, a global initiative that focuses on how the structure and activity of the brain give rise to complex behaviors.


###