May 01, 2014
Press Release: Leaders in Business, Drama, Music and Technology Highlight Carnegie Mellon's Commencement, May 18
Contact: Ken Walters / 412-268-1151 / walters1@andrew.cmu.edu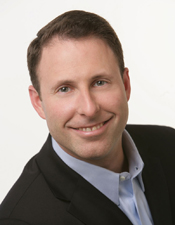 PITTSBURGH—Carnegie Mellon University alumnus and trustee Jeffrey Housenbold, president and CEO of Shutterfly Inc., the leading manufacturer and digital retailer of high-quality personalized products and services offered through a family of lifestyle brands, will be the keynote speaker at Carnegie Mellon's 117th Commencement, Sunday, May 18 in Gesling Stadium on the Pittsburgh campus.
Housenbold (right), an Andrew Carnegie Presidential Scholar who earned his bachelor's degree in economics and business administration from Carnegie Mellon in 1991 and a MBA from Harvard Business School, where he was a Dean's Fellow, rose from humble beginnings to become one of the most successful new-media entrepreneurs in the world with a successful track record of building profitable, online consumer brands by artfully combining commerce and community. Under his leadership, Shutterfly has been recognized for its business achievements and workplace culture. The company was named one of Forbes magazine's Top Ten Fastest Growing Tech Companies and one of the Top 25 Mid-Sized Companies to Work For.
Housenbold has earned numerous honors, from Ernst & Young Entrepreneur of the Year and Most Admired CEO by the San Francisco Times, to one of the "40 Under 40" by BusinessWeek and Corporate Leader magazines. Housenbold serves on the board of directors of Shutterfly Inc., Caesars Entertainment Corporation, the world's largest casino entertainment company, Groupon, the leading online marketplace for local deals, and Chegg, the online student hub. He also serves as a special industry adviser to KKR & Co. L.P.
Housenbold has formerly served on the board of directors of several leading venture backed companies including Touch Commerce, There Inc., Digital Chocolate and Clover. He also has served as a board of director on the nationally recognized Children's Discovery Museum of San Jose. Housenbold is a frequent guest on business news programs for his advice and expert commentary.
Student Speaker a "Social Engineer"
This year's student speaker, Bryan Lewis (right), is a self-described "social engineer" who plans to work in the renewable energy industry and help bring clean energy to those living in disadvantaged communities. Lewis will be receiving his master's degree in energy science, technology and policy after earning his bachelor's degree in civil and environmental engineering and engineering and public policy from CMU in 2013.
Lewis held internships in energy policy at the U.S. Department of Energy and the Center for American Progress and was a member of the National Society of Black Engineers.
CMU To Award Honorary Degrees in Fine Arts and Science and Technology
It is a Carnegie Mellon tradition to award honorary degrees at commencement to exemplary leaders, whose life and work serve as an inspiration for Carnegie Mellon students, faculty and staff. This year's honorary degree recipients are: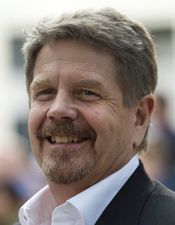 John Wells (right), a 1979 graduate of CMU's School of Drama and one of the most influential and successful producer-directors in American film and television, will receive a Doctor of Fine Arts degree. Wells is the creative force behind two of television's most popular programs of the past two decades, "ER" and "The West Wing." His recent work in television includes the TNT series "Southland" and Showtime's "Shameless." In 2013, he produced and directed "August: Osage County," which starred Meryl Streep and Julia Roberts, and received two Academy Award nominations.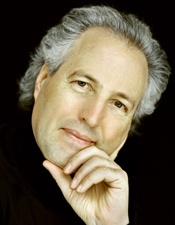 Manfred Honeck (left), internationally renowned music director for the Pittsburgh Symphony Orchestra, will receive a Doctor of Fine Arts degree. Honeck has led the PSO since 2008 to great acclaim. He is a sought-after guest conductor who has performed with some of the leading orchestras of the world.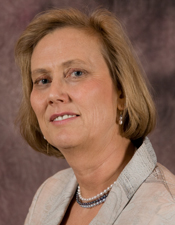 Telle Whitney (right), president and CEO of the Anita Borg Institute for Women and Technology, will be awarded a Doctor of Science and Technology degree. Under her leadership, the Anita Borg Institute has expanded opportunities for women in technology professions, enabling women to make new and varied contributions to computing and related fields. She has earned numerous awards for her work, including the Association for Computing Machinery's Distinguished Service Award.

Learn more about the honorary degree recipients at
http://www.cmu.edu/commencement/keynote_honorees/index.html.
More than 3,000 bachelor's, master's and doctoral degrees will be conferred at Carnegie Mellon's main commencement ceremony.
The ceremony will be webcast at http://www.cmu.edu/commencement.
###