July 02, 2014
Press Release: Carnegie Corporation of New York Honors Carnegie Mellon President Subra Suresh
CMU Leader Recognized as Part of "Great Immigrants — Pride of America" Campaign
Contact: Ken Walters / 412-268-1151 / walters1@andrew.cmu.edu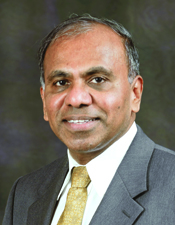 PITTSBURGH—Carnegie Corporation of New York is recognizing Carnegie Mellon University President Subra Suresh as part of its "Great Immigrants — The Pride of America" campaign, which celebrates naturalized citizens whose contributions have helped to make the U.S. vibrant and strong.
Since 2006, the corporation has honored a group of notable immigrants and their achievements in its "Pride of America" full-page public service ad in The New York Times on July 4. It also salutes new and aspiring citizens on a companion website at greatimmigrants.carnegie.org. Andrew Carnegie founded both the Carnegie Corporation and CMU.
"I am grateful to the Carnegie Corporation for this great honor," Suresh said. "Andrew Carnegie was one of America's great immigrants, and like him, many who came to western Pennsylvania from distant shores have found Pittsburgh to be a great place to nurture their American dream. With its strong educational institutions, medical and health care enterprise, and innovation ecosystem, Pittsburgh offers a wealth of opportunities for immigrants from all over the world to make a true difference in the U.S."
Suresh is one of 41 immigrants from more than two dozens countries to be named a 2014 "Pride of America" honoree. Leaders from multiple fields, the honorees include Microsoft CEO Satya Nadella and U.S. Ambassador to South Africa Patrick Gaspard; authors Reza Aslan and André Aciman; administrator of the U.S. Small Business Administration Maria Contreras-Sweet; Nobel Prize in Medicine winner Roger Guillemin; musicians Tan Dun and Dave Matthews; actress Sara Ramirez and actor/comedian Aasif Mandvi; and fashion designers Vivienne Tam and Carolina Herrera.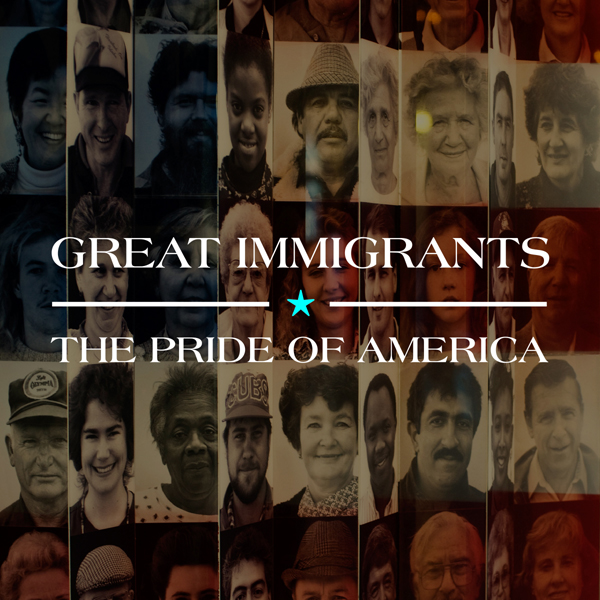 "Immigration drives innovation. Newcomers bring a fresh perspective to companies and communities, challenging the conventional wisdom. We all become better as a result. Dr. Suresh's contributions to our nation represent one important example," said Dennis Yablonsky, CEO of the Allegheny Conference on Community Development. "The future of our region depends on elevating and educating people who are already here, but it's every bit as important to retain and attract skilled immigrants."
"I first met Subra Suresh when he was a professor at Brown University, and I have watched his spectacular rise in the American academy with admiration," said Vartan Gregorian, president of Carnegie Corporation. "As a scholar, an engineer, a scientist and an administrator, Subra Suresh is a credit to Carnegie Mellon and to the nation. The former professor and dean of the School of Engineering at MIT, he has served his adopted country not only through research and teaching, but as the director of the National Science Foundation, for which he was nominated by President Obama and unanimously confirmed by the Senate. He has achieved the Academic Trifecta by being elected to all three U.S. National Academies — the Institute of Medicine, the National Academy of Sciences and the National Academy of Engineering. 

"Born and raised in India, he might have considered himself a  'citizen of the world,' but chose to become a citizen of the U.S., and that speaks volumes to his patriotism. We honor him on this 4th of July, and thank him for bringing his talents and his inspiring story to the U.S.," Gregorian said. 

Carnegie Corporation is committed to promoting citizenship. Together with its civic integration grantees and other partners, including the New Americans Campaign, the corporation is proud to showcase multimedia and blogs of new and soon-to-be citizens sharing their hopes and dreams on the website greatimmigrants.carnegie.org. In addition to easy-to-share videos, the site includes an interactive civics quiz, a timeline highlighting Andrew Carnegie's life as an immigrant, a visual archive of "Pride of America" honorees from the last nine years, and an embeddable overview video featuring honorees Steve Chen (entrepreneur-in-residence at Google and co-founder of YouTube) and Olympic marathon medalist Meb Keflezighi.

###
Carnegie Mellon President Subra Suresh, pictured above, is one of 41 immigrants from more than two dozens countries to be named a 2014 "Pride of America" honoree.