January 09, 2014
News Brief: Heinz College Researchers Partner with City of Chicago To Predict and Prevent Violent Crime, Rodent Infestations
Contact:
Abby Simmons /
abbysimmons@cmu.edu
/ 412-268-4290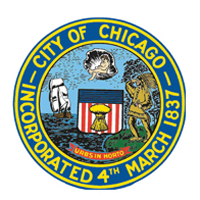 PITTSBURGH—Carnegie Mellon University's Event and Pattern Detection (EPD) Laboratory is partnering with the City of Chicago's Department of Innovation and Technology to get smart about preventing violent crime, addressing public health issues and maintaining critical infrastructure.
With funding from the
Bloomberg Philanthropies' Mayors Challenge
, the City of Chicago and the EPD Lab are creating the Chicago SmartData Platform, an open-source predictive analytics platform that will help city leaders respond to a range of issues before they become full-fledged crises — saving money, time and lives.
The platform originated from the work of EPD Lab Director
Daniel Neill
and his H. John Heinz III College colleague
Wilpen Gorr
, professor of public policy and information systems. They began working with the Chicago Police Department five years ago to develop CrimeScan, a software package that helps police target patrols by predicting emerging violent crime hotspots.
The EPD Lab generalized the CrimeScan approach to create CityScan, which now forms the analytical core of the Chicago SmartData platform. Chicago Mayor Rahm Emanuel recently announced CityScan is being used in a 10-week pilot program with the Department of Streets and Sanitation to predict 311 calls about rodent complaints.
Analysis has determined that 31 different call types not directly related to rodents — such as stray animals, abandoned buildings or restaurant complaints — made within seven days in the same general area often result in a service request to eliminate rodents. By proactively mining this data, the city can deploy crews to bait for rodents before they can take advantage of conditions. 
"If our experiment is successful, it will not only lead to fundamental changes in the way that Chicago predicts and prevents rat infestations, but will also demonstrate the potential value of CityScan for many other urban issues that can benefit from application of our cutting-edge predictive analytics approaches," Neill said.
Learn more about the EPD Lab's work with the City of Chicago:
http://www.heinz.cmu.edu/news/news-detail/index.aspx?nid=1690
View a video about the Chicago SmartData Platform:
http://www.youtube.com/watch?v=XSNq7Wg_PxA
###