February 27, 2014
Media Advisory: Carnegie Mellon Children's School's Annual Family Festival To Be "Bird Bonanza"
Contact: Shilo Rea / 412-268-6094 / shilo@cmu.edu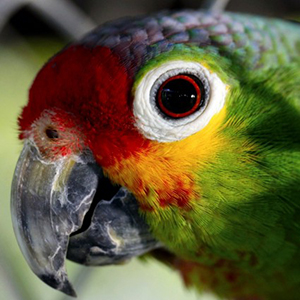 PITTSBURGH—For both children and adults, birds are often fascinating creatures because they fly, come in an array of colors, are able to sing a range of tones and pitches and have many different personalities. Birds can teach kids about diversity — there are more than 10,000 different species — environmental responsibility and geography. They offer clear examples of key concepts in many fields from physical science — with their beaks used for feeding and nest building — to arts and literature — with birds represented in art and their movements interpreted into dance.

Carnegie Mellon University's Children's School is dedicating its annual Family Festival to birds. "Bird Bonanza" will help the students and their families learn about different specimens and what birds eat. They will have the chance to meet a few birds that the National Aviary is bringing as well as participate in various educational games. An arts and craft section also will be available to allow the students to make their own bird creations to take home.

"Birds are easily accessible to study, and with Pittsburgh's National Aviary's help, we will introduce environmental issues of pollution, habitat loss, pesticide use and climate change," said Sharon Carver, director of the Children's School. "We will also investigate physical science features of eggs, nests, beaks, feathers and flight, together with representations of birds in literature and the arts, cultural beliefs and emblems related to birds. There will be several different stations where our students and their families can compare and contrast birds' features and make hypotheses about how they adapt to different environments."

Founded in 1968, CMU's Children's School is a laboratory school that focuses on hands-on learning for children between the ages of 3 and 5. The school is part of the Dietrich College of Humanities and Social Sciences' Department of Psychology and allows the university to sustain a world-class level of child development research.

When: 4:30 — 6:30 p.m., Thursday, March 6
Where: Margaret Morrison Carnegie Hall 17, Carnegie Mellon University
Media: Members of the media are invited to attend but must register by noon, Thursday, March 6, at 412.268.6094 or shilo@cmu.edu.
###