February 25, 2014
Press Release: Carnegie Mellon School of Drama Hosts Alumna Dagmara Dominczyk, Actress and Author of "The Lullaby of Polish Girls"
Contact: Pam Wigley / 412-268-1047 / pwigley@andrew.cmu.edu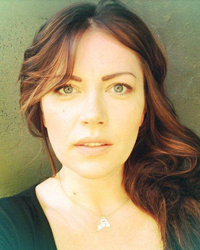 PITTSBURGH—The School of Drama at Carnegie Mellon University is sponsoring "A Conversation With Dagmara Dominczyk" from 12:30 to 1:30 p.m., Friday, Feb. 28, in the Rauh Theater of the Purnell Center for the Arts. Professor of Drama Barbara Mackenzie-Wood will lead the discussion, which is free and open to the public.
Dominczyk, a 1998 graduate of the School of Drama, is an actress and author of "The Lullaby of Polish Girls," a novel loosely based on her youth in her native Poland. She will sign copies of her book in the Purnell Center lobby following the discussion.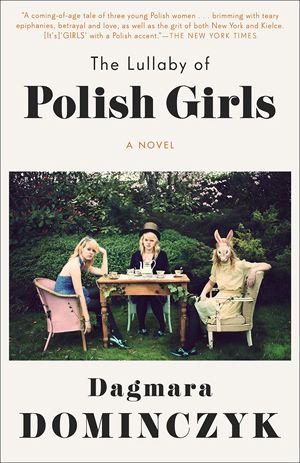 Domincyzk has worked on Broadway, in films and on television; most recently she was in the Broadway revival of "Golden Boy." She turned to writing because she was inspired by her parents' political history and her family's immigrant story. In 1981, when Martial Law was declared in Poland, Dominczyk's father, a founding member of the workers' union Solidarity, was imprisoned. She and her family were deported to the United States in 1982, arriving in Brooklyn with only two suitcases in hand.
"Lullaby" chronicles some of that history and focuses on the friendship of three women from their youth in a small Polish town in the 1980s to their complicated adult lives. A murder that reaches across oceans brings them back together long after they've left home.
The New York Times has called the book a "coming of age tale of three young Polish women that is brimming with teary epiphanies, betrayal and love, as well as the grit of both New York and Kielce. It's 'Girls' with a Polish accent."
Those unable to attend Ms. Dominczyk's appearance and CMU book signing may obtain more information through the book's publisher, Random House. Contact Karen Fink at kfink@randomhouse.com. For press review copies, please contact Christine Mykityshyn at cmykityshyn@randomhouse.com.
 
###
CMU Alumna Dagmara Dominczyk (pictured above) will discuss her novel, "The Lullaby of Polish Girls," from 12:30 - 1:30 p.m., Friday, Feb. 28 in CMU's Rauh Theater of the Purnell Center for the Arts. The public is invited to attend.