February 21, 2014
Press Release: Carnegie Mellon's Daniel Schnitzer Wins Grant From US Agency To Provide Affordable Electricity in Haiti
CMU Ph.D. Candidate's Novel Microgrid Work Selected for Funding
Contact: Chriss Swaney / 412-268-5776 / swaney@andrew.cmu.edu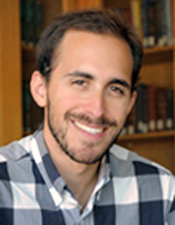 PITTSBURGH—Daniel Schnitzer is keeping the lights on. His organization, EarthSpark International, has won a three-year, $1.1 million grant from the U.S. Agency for International Development (USAID) to expand its existing microgrid in Les Anglais, Haiti, to a town-sized, solar-diesel hybrid smart grid to serve residential and commercial customers.
"What we are doing is developing a model that can be replicated throughout Haiti," said Schnitzer, founder and executive director of EarthSpark International and a Ph.D. candidate in Carnegie Mellon University's Engineering and Public Policy Department.
Households in Haiti use more than 10 percent of their household incomes on lighting, which is 20 times what the average U.S. household spends.
EarthSpark has been running the grid project in Les Anglais since November 2012.  The initial development was funded by grants from the United Nations Environment Program (UNEP) and the National Geographic Great Energy Challenge. The organization launched Haiti's first prepaid microgrid with just 14 customers and has expanded to 54 customers, all of whom are using second-generation smart-meters that are being further developed by SparkMeter, a technology company that EarthSpark launched to specifically focus on smart-meter hardware and software.
The USAID award was made under its Powering Agriculture: An Energy Grand Challenge for Development program. EarthSpark was one of 12 winners selected from more than 475 organizations from 80 countries. The program called for market-based, clean-energy innovations for the agricultural sphere in developing countries.
"For many reasons, it is extremely challenging to serve electricity to low-income customers, which is why they are neglected. We see this as an opportunity to develop sustainable business models and technologies that overcome this challenge," said Schnitzer, who was named on the Forbes 30 Under 30 Energy list in 2013 for developing novel energy solutions.
"Dan Schnitzer is exactly the sort of Ph.D. student we love in the Carnegie Mellon Electricity Industry Center. He combines superb technical knowledge of power generation with understanding of behavior and economics to an entrepreneurial enterprise, which brings real benefits to people in Haiti," said Jay Apt, a professor in the Tepper School of Business and director of the Electricity Industry Center.
Schnitzer reports that he plans to continue working with his team to develop problem-solving solutions for a wide range of energy-related challenges.
###
CMU doctoral student Daniel Schnitzer (pictured above) is combining his technical knowledge of power generation with an understanding of behavior and economics to deliver novel energy solutions that the world needs.