December 12, 2014
White House Official Announces Launch of Higher Education Alliance for Maker Education
Carnegie Mellon Develops Online Platform To Showcase Best Practices for Making Across America's Colleges and Universities
By Abby Simmons, 412-268-4290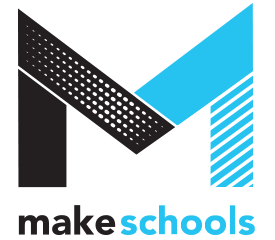 John Holdren, director of the White House Office of Science and Technology Policy, announced the launch of the Make Schools Alliance this week while visiting Atlanta.
Carnegie Mellon University is among founding members of the alliance and led development of MakeSchools.org, a one-stop online resource for sharing best practices in Maker education.
"We are excited to join higher education institutions across the country in responding to President Obama's call to expand Maker initiatives. Collaboration is at the core of the Maker Movement, and we look forward to using MakeSchools.org to stimulate discussion about the impact of Making on learning and innovation," said Farnam Jahanian, CMU's vice president for research.
Members of the alliance — universities, community colleges, art and design schools — are seeking to provide students with spaces, projects and mentors to engage in hands-on Making activities and boost their interest and persistence in science, technology, engineering and math (STEM).
The National Science Foundation provided funding for the creation of MakeSchools.org, a project directed by Daragh Byrne, Intel Special Faculty for Physical Computing, Responsive Environments and Emerging Media with CMU's School of Architecture and IDeATe Network. Today, the online platform details nearly 50 higher education institutions' initiatives, programs and collaborations.
"Both the NSF and community support of MakeSchools.org is critical to increasing awareness of the transformative potential of Making on our campuses. We're working to showcase how Making is an enormous catalyst for innovation that leads to economic, societal and community impact," Byrne said.
Earlier this month, alliance members met with federal agencies in Washington, D.C., to explore potential avenues for broadening accessibility and participation in Making in communities across the country.
In the months ahead, the alliance plans to expand the number of higher education institutions highlighted on MakeSchools.org and launch a national student Maker initiative aimed at increasing student interest in STEM, integrative arts and design fields, and aiding in college preparation.
###