August 29, 2014
News Brief: Green Building Alliance Names Carnegie Mellon Among Founding Partners of Oakland's Sustainability Effort
Contact: Abby Simmons / 412-268-4290 / abbysimmons@cmu.edu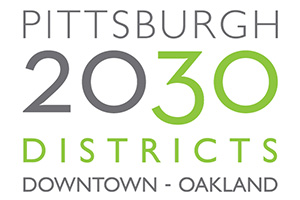 PITTSBURGH—Carnegie Mellon University is one of 22 organizations named Founding Partners of the Pittsburgh 2030 District's expansion to Oakland, the Green Building Alliance (GBA) announced this week.
Pittsburgh's group of building owners and managers, community partners and local resource partners is committed to achieving 50 percent reductions in energy use, water consumption and transportation-related emissions by the year 2030. The Green Building Alliance launched the Pittsburgh 2030 District: Downtown in 2012.
Five U.S. cities — Pittsburgh, Cleveland, Denver, Los Angeles and Seattle — have launched 2030 Districts, which are community-wide initiatives to take on the international 2030 Challenge issued by Architecture 2030.
"As the third-largest commercial center in the state and a leading education, medical and technology hub, Oakland is a driving force in innovation. The expansion demonstrates the Pittsburgh region's leadership, making it the first 2030 District in the country with two distinct boundaries," said Anna Siefken, GBA's Pittsburgh 2030 District special projects director.
CMU is a two-time U.S. Environmental Protection Agency Green Power Partner of the Year and has 13 Leadership in Energy and Environmental Design (LEED) certified buildings, with several more in the works. Among these are Stever House, the first LEED-certified residence hall in the world, and three LEED Gold projects.
"The Pittsburgh 2030 District goals reinforce Carnegie Mellon's longstanding commitment to sustainability," University Engineer Martin Altschul said.
Don Coffelt, associate vice president and director of Facilities Management Services, said joining the Pittsburgh 2030 District partnership establishes a defined set of building energy performance goals for the university, affirms existing regional and community partnerships, and provides a venue for new areas of leadership in sustainability related education and research.
"In order to meet these goals, we will need to continue our leadership in supporting renewable power on the grid and to seek opportunities to produce and use energy in particularly sustainable ways. We'll be putting an even greater emphasis on energy and water efficiency in both our new construction and renovation projects," Altschul said.
Members of CMU's Facilities Management Services team and the Green Practices Committee are launching the Scotty Goes Green program on Sept. 2 to engage the campus community in working toward the Pittsburgh 2030 District goals. The program will provide a framework for offices across the university to operate in a more sustainable manner with commitments to recycling and composting, more efficient means of commuting and meeting with colleagues around the globe, and energy-wise ways to use facilities.

###