April 29, 2014
Press Release: Five Earn Highest Faculty Distinction at Carnegie Mellon
Contact:
Ken Walters / 412-268-1151 /
walters1@andrew.cmu.edu
PITTSBURGH—Carnegie Mellon University Provost and Executive Vice President Mark Kamlet and four professors, Sheldon Cohen, Jim Daniels, Irene Fonseca and Manuela Veloso, have received the elite distinction of University Professor, the highest academic accolade a faculty member can achieve at Carnegie Mellon.
The rank of University Professor recognizes a faculty member for representing the intellectual leadership of Carnegie Mellon through their expertise and accomplishments in their respective fields of study.
Mark S. Kamlet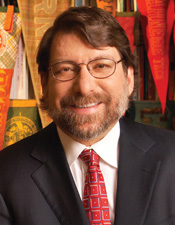 Mark Kamlet
will be stepping down as provost and executive vice president on July 1, after serving as CMU's chief academic officer for the past 14 years.
"Mark is one of the foremost thinkers on the future of education. He is a true visionary and has contributed as a scholar and as a leader to the university in a wide variety of ways," said Ramayya Krishnan, dean of the H. John Heinz III College and the William W. and Ruth F. Cooper Professor of Management Science and Information Systems.
Kamlet is a professor of economics and public policy, with joint appointments in Carnegie Mellon's Heinz College and in the Department of Social and Decision Sciences in the Dietrich College of Humanities and Social Sciences. He joined Carnegie Mellon as a faculty member in 1976. From 1990 to 1993 he served as department head of Social and Decision Sciences. From 1993 to 2000 he served as dean of the Heinz College.
A leading expert in economics and public policy, the economics of health care, quantitative methodology and public finance, he also has worked with local government and with Carnegie Mellon's many outreach initiatives to foster economic, educational and cultural development in southwest Pennsylvania.
As provost and executive vice president, Kamlet has overseen the research and educational activities of the university, including budgetary and space issues, and the appointment, reappointment, promotion and tenure processes for faculty.
He also has been actively engaged in the university's technology commercialization activities, the global growth of the university, and in advancing the university's path-breaking research in technology enhanced learning, including the commercialization of CMU research in this field.
Kamlet earned his bachelor's degree in mathematics from Stanford University, and a master's degree in mathematical statistics and Ph.D. in economics from the University of California at Berkeley.
Kamlet plans to take a sabbatical prior to returning to his full-time faculty role and will continue to assist in key university matters.
Sheldon Cohen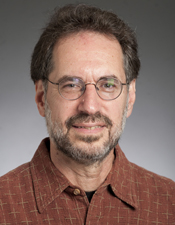 Sheldon Cohen
is the Robert E. Doherty Professor of Psychology and director of the Laboratory for the Study of Stress, Immunity and Disease.
"Sheldon Cohen is an extraordinarily accomplished and influential health psychologist," said John Lehoczky, dean of the Dietrich College of Humanities and Social Sciences. "Today, we take it for granted knowing that stress and disease are linked, but we know this because of Sheldon's innovative work that bridges biology and psychology. Beyond his scientific discoveries, Sheldon is an exceptional teacher, and his work in both the classroom and the laboratory have helped make Carnegie Mellon and the Department of Psychology internationally recognized for health and human behavior research."
A member of the National Academies' Institute of Medicine, Cohen investigates the effects of behavioral factors in immunity and physical disease. His work includes pioneering research on the impact of psychological stress, social networks and socio-economic status on infections, cardiovascular disease and asthma. He has contributed several scales assessing psychological and social predictors of health, including the Perceived Stress Scale, the most widely used scientific tool to measure the perception of stress.
Cohen, who joined the CMU faculty in 1982, was the first to provide scientific evidence that stress increases susceptibility to the common cold. His systematic work in this area has demonstrated that the longer a stressful event lasts, the greater the risk for illness and that enduring interpersonal conflicts and stress at work are especially potent risks. He has demonstrated that the biological bases for these findings include the effects of stress on the body's ability to control the release of inflammatory chemicals, and stress associated shortening of telomeres (caps on the ends of chromosomes) in immune cells that indicate progression to cell death. 
Among his numerous awards and honors is the 2002 Association for Psychological Science James McKeen Cattell Fellow Award for Outstanding Lifetime Contribution to Research in Applied Psychology, and the 2004 American Psychological Association's Award for Distinguished Scientific Contributions to Psychology. He is one of few psychologists to frequently publish in mainstream medical journals, such as the Journal of the American Medical Association and the New England Journal of Medicine.
Jim Daniels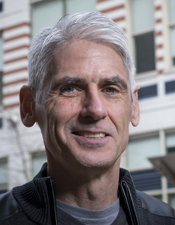 Jim Daniels
is the Thomas Stockham Baker Professor of English and an award-winning author, poet and screenwriter.
"Jim Daniels has become the Poet Laureate of Carnegie Mellon. His work unites the community, when it faces tragic events such as the loss of family members from 9/11, and when it celebrates events like the inauguration of a new university president," Dietrich College Dean John Lehoczky said. "Beyond his outstanding career as a poet and filmmaker, Jim Daniels is an extraordinarily dedicated teacher who is committed to his own students, even well after they graduate, and to young talented students in the broader community. His tireless community outreach efforts provide a model for all educators to follow."
Daniels, who has been on the CMU faculty since 1981, is known for capturing the gritty culture of working-class urban life in his writing. Last fall, he published his 14th collection of poetry, "Birth Marks," which was named to the 2014 Michigan Notable Books list.
"Having a Little Talk with Capital P Poetry" won the Independent Publisher Book Awards 2012 Gold Medal for Poetry and the 2012 Paterson Award for Literacy Excellence from the Paterson Poetry Center.
Daniels has published four books of short stories, and his fifth, "Eight Mile High," will be published later this year. He also has written three films, including 2010's "Mr. Pleasant," which appeared in more than a dozen film festivals.
Daniels has won the Brittingham Prize for Poetry, the Blue Lynx Poetry Prize, the Tillie Olsen Prize and two fellowships from the National Endowment for the Arts and Pennsylvania Council on the Arts. His poetry has appeared in the "Pushcart Prize" anthology "Best American Poetry," Billy Collins' "Poetry 180" and Ted Kooser's "American Life in Poetry" series.
Daniels encourages Pittsburgh-area high school and college students to explore personal experiences with race and discrimination through poetry and prose through the annual Martin Luther King, Jr. Writing Awards, which he founded 15 years ago. The awards program has received more than 2,000 entries since its inception. Coro Pittsburgh honored Daniels this year for "values-based leadership in the service of an inclusive community."
Irene Fonseca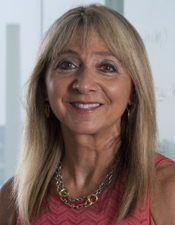 Irene Fonseca
, the Mellon College of Science Professor of Mathematics, has been a member of the Carnegie Mellon faculty since 1987. She is an internationally respected educator and researcher in the field of applied mathematics.
Her research lies at the interface of applied analysis with materials and imaging sciences. In particular, her work focuses on the mathematical study of a variety of novel man-made materials, including ferroelectric, magnetic and magnetostrictive materials, shape memory alloys, composites and liquid crystals. She also studies the variational analysis of denoising, detexturing, inpainting and recolorization in computer vision.
Fonseca directs Carnegie Mellon's renowned Center for Nonlinear Analysis, a center devoted to research and training in applied mathematics at the intersection of mathematics and the physical sciences and engineering. She also is the director of the Partnerships for International Research and Education project, a National Science Foundation-funded multi-institution grant that addresses issues in applied mathematics and mechanics that arise from materials science. These programs support groundbreaking research in applied mathematics, as well as the education and early careers of many young mathematicians. Fonseca is an essential member of the faculty at CMU-Portugal, serving as director of the applied mathematics doctoral program.
"Irene's international reputation has contributed to the successes of the Department of Mathematical Sciences, and the university as a whole," said Fred Gilman, dean of the Mellon College of Science. "For all of her accomplishments, Irene is dedicated to her students, making training the next generation of mathematicians and materials scientists her top priority."
Fonseca has a strong international presence in the mathematics community. She is serving a two-year term as president of the Society for Industrial and Applied Mathematics. Fonseca is the second woman to hold this leadership position. In addition, she sits on many committees and the boards of several major international research centers and universities.
In 1997, she was bestowed knighthood in the Military Order of St. James by the president of Portugal in recognition of her contributions to scientific progress in the European Union.
Manuela M. Veloso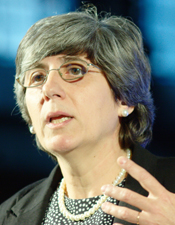 Manuela Veloso
is the Herbert A. Simon Professor of Computer Science and a researcher in artificial intelligence and robotics. She founded and directs the CORAL research group that investigates autonomous robots and software agents that Collaborate, Observe, Reason, Act and Learn to perform planning, execution and learning tasks.
"Manuela Veloso has been a source of energy and inspiration in the fields of artificial intelligence and robotics throughout her career," said Randal E. Bryant, dean of the School of Computer Science. "She has been especially effective at building teams of students and researchers to create systems that address complex, engineering challenges, such as robots that play soccer or that collaborate with humans."
Veloso is internationally recognized for her pioneering work on robot soccer, an important research tool for studying how autonomous agents can work cooperatively in complex, uncertain environments. Since 1997, the robot teams fielded by her and her students have perennially been strong competitors in the championships of the International RoboCup Federation, of which she is a past president.
One of her main research areas in recent years has been what she calls symbiotic autonomy, in which intelligent mobile robots are autonomous and aware of their physical, cognitive and perceptual limitations, and proactively address those shortcomings. Her research team explores this concept with their CoBot mobile service robots. The robots autonomously navigate a multi-floor office building to perform errands as requested by people but, without arms, must proactively ask people for help with handling objects and pushing elevator buttons. They also can access the Internet for information they lack and can learn from that access.
Veloso joined the faculty in 1992 after earning her Ph.D. in computer science at Carnegie Mellon.
The current president of the Association for the Advancement of Artificial Intelligence (AAAI), she has been honored as an Einstein Chair Professor by the Chinese Academy of Sciences and is a fellow of AAAI, IEEE and AAAS. She is a recipient of the Autonomous Agents Research Award from the Association for Computing Machinery's Special Interest Group on Artificial Intelligence, as well as a National Science Foundation Career Award and the university's Allen Newell Medal for Excellence in Research.
###