April 11, 2014
Media Advisory: Acclaimed Novelist Andre Dubus III To Read at Carnegie Mellon's Adamson Student Writing Awards
Contact:
Shilo Rea / 412-268-6094 /
shilo@cmu.edu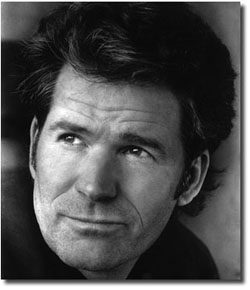 Event:
Award-winning and New York Times' bestselling author
Andre Dubus III
will be the keynote speaker at Carnegie Mellon University's 2014
Adamson Student Writing Awards
. Dubus is the author of six books, including "House of Fog and Sand," "Townie," "The Garden of Last Days" and, most recently, "Dirty Love."
"Andre Dubus III's big-hearted fiction and non-fiction have won him a great audience," said
Jane McCafferty
, professor of English. "We're really excited to have a writer of his caliber help us to celebrate our students. He's sure to give a great reading."
Published last fall, "Dirty Love" was a New York Times "Notable Book" selection and "Editor's Choice." It was a Washington Post "Notable Fiction" choice and a Kirkus "Starred Best Book of 2013." Dubus has been a finalist for the National Book Award and has won a Guggenheim Fellowship, National Magazine Award for Fiction, two Pushcart prizes and the American Academy of Arts and Letters in Literature. He is a full-time faculty member at the University of Massachusetts Lowell.
Carnegie Mellon's
Department of English
presents the annual Adamson Student Writing Awards to recognize excellence in fiction, poetry, screenwriting and non-fiction. The awards are open to CMU undergraduate and graduate students, and the winners are selected by non-CMU writers. The Adamson Awards honor Pauline B. Adamson at the bequest of her husband, the late Clarence H. Adamson, as a testimonial to their marriage and her interest in the English language and American Literature.
For more information, visit
http://www.cmu.edu/hss/english/courses/writing-awards/adamson/index.html
.
When:
8 p.m., Thursday, May 1
Where:
Adamson Wing, Baker Hall, Carnegie Mellon University
Cost:
Free and open to the public
###