September 26, 2013
Press Release: Carnegie Mellon's School of Drama Presents Arthur Miller's "The Crucible," Oct. 3-12
ree Matinee Performance Offered for High School Students, Oct. 11
Contacts: Pam Wigley / 412-268-1047 / pwigley@andrew.cmu.edu
Dennis Schebetta / 412-268-2068 / dschebet@andrew.cmu.edu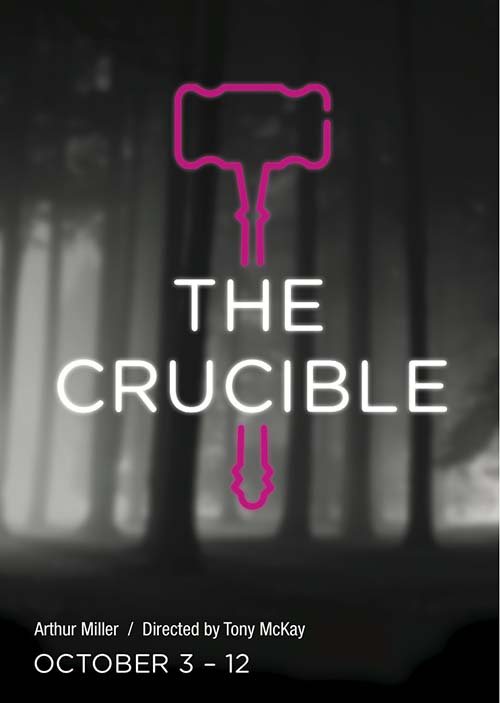 PITTSBURGH—The School of Drama at Carnegie Mellon University will present Arthur Miller's "The Crucible," Oct. 3-12 in the Philip Chosky Theater in the Purnell Center for the Arts on the CMU campus. The play debuted on Broadway in 1953 and received the Tony Award for "Best Play" that year. The School of Drama's production will be directed by alumnus and faculty member Tony McKay (A'69).
As part of its ongoing educational outreach initiative, the School of Drama is hosting a free matinee performance for high school students at 10 a.m., Friday, Oct. 11. Nearly 400 students from 10 schools are attending. Following the show, high school students are encouraged to stay for a post-performance discussion to ask questions of the production team, including the cast of graduating students in CMU's internationally renowned Acting/Music Theatre program.
"The Crucible" is set in the 1600s during the infamous witch trials of Salem, Mass., where a colony of righteous individuals caught in the middle of a heathen wilderness grapple with their faith, looking for someone to blame. In a crucible of searing heat, a man's soul must submit to relentless examination where his character will be forged or destroyed.
Peter Cooke, professor and head of the School of Drama, said it seemed fitting to produce an Arthur Miller play during the school's centenary year. "Our alumni have had a defining impact on the arts entertainment industries in this country and to acknowledge that achievement, we are celebrating a season dedicated to these great American voices and classic plays."
Ticket prices begin at $15 for adults and $10 for students. For complete ticket prices and ticket orders, call the School of Drama box office at 412-268-2407 or visit www.drama.cmu.edu

###