September 26, 2013
Press Release: Carnegie Mellon University To Present Alumni Awards During Céilidh Weekend, Sept. 26-29
Contact: Stephanie Williams / 412-268-2902 / saw1@andrew.cmu.edu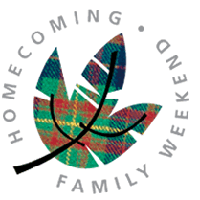 PITTSBURGH—Carnegie Mellon University's Alumni Association will honor 13 alumni and students at this year's Cèilidh Weekend, Sept. 26-29. Among these awardees are the CFO for Worldwide Consumer Business at Amazon.com and a Tony Award nominee.
This annual event combines Homecoming and Family Weekend into one celebration. Cèilidh, a Scottish Gaelic term meaning "visit," pays tribute to CMU founder Andrew Carnegie and reminds the community of its past, present and future.
The following are descriptions of the award recipients' professional accomplishments and service to the university and its alumni.

Alumni Distinguished Achievement Award
     
J. Renato Iturriaga (S'64, '67): Recently appointed as the liaison for the Federal Ministry of Education and the Governor of the State of Morelos, Mexico, Iturriaga has held top positions in the higher education, corporate and government sectors. He was a professor at Universidad Nacional Autónoma de México, where he founded and headed the Center for Applied Mathematics and Systems. He worked at Banamex, the largest Mexican bank, and has held executive positions in numerous Mexican government agencies. Iturriaga resides in Cuernavaca, Mexico.
     
Alan Washburn (E'62, '63, S'65): A distinguished professor emeritus in the Operations Research Department at the Naval Postgraduate School in Monterey, Calif., Washburn's teaching and research have concentrated on decision making in competitive situations with large elements of randomness. He has published three books and about 50 papers in scholarly journals, including his most recent paper titled "Blotto Politics." Washburn is an active member of the National Academy of Engineering and resides in Monterey, Calif.

Alumni Distinguished Service Award

Richard Creech (E'84): President and principal of Creech Engineers, Creech has served as a member of CMU's Board of Trustees, Dean's Leadership Council, Alumni Association Board (also as president) and Civil Engineering Advisory Board. The Florida Engineering Society's Treasure Coast Chapter named him Engineer of the Year in 1998 and Young Engineer of the Year in 1990 and 1994. Creech resides in Palm City, Fla.
     
Alumni Achievement Award
     
Kathryn L. Beers (S'96, '00): Leader of the Sustainable Polymers Group in the Materials Science and Engineering Laboratory of the National Institute of Standards and Technology, Beers has focused in the area of soft matter research for the last 13 years. She has published more than 60 peer-reviewed journal articles and has served in the Office of Science and Technology Policy in the Executive Office of the U.S. President. Beers resides in Bethesda, Md.
     
James M. Lally (HNZ'00): President and chief medical officer of Chino Valley Medical Center, Lally is recognized in his community as a charitable and giving physician who leads by example. His leadership was instrumental in the hospital being selected as a Truven Top 100 Hospital for the second year in a row. He serves as the USA Shooting Team's team physician and president, the International Shooting Sports Federation's medical committee chairman and as an International Olympic Medical Committee member. Lally resides in Upland, Calif.
     
Terry F. Yosie (DC'75, '81): President and CEO of the World Environment Center, Yosie has authored more than 70 professional articles and has served on a number of committees of the National Academy of Sciences, among other professional bodies. He has held senior executive positions at the U.S. Environmental Protection Agency and in the private sector. Yosie resides in Washington, D.C.
     
Alumni Service Award
     
Brian T. Olsavsky (TPR'89): CFO for Worldwide Consumer Business at Amazon.com, Olsavsky leads a team of more than 300 finance professionals in 11 countries. He has been involved with the Tepper School of Business for the past 25 years as a corporate recruiter, founder and first president of the Seattle Alumni chapter, and most recently as a member of the Tepper Alumni Board. Olsavsky resides in Seattle.
     
Marullus A. Williams (E'95): President of Limbic Systems Inc., a Washington, D.C.-based information technology consulting firm, Williams has supported the CMU Information Assurance Capacity Building Program and has advised the Information Networking Institute's (INI) MySecureCyberspace outreach initiative. He served as inaugural chair of the INI Alumni Leadership Council and was commencement speaker for the INI's 2012 diploma ceremony. Williams resides in Accokeek, Md.
     
Anne Witchner Levin (DC'73): Assistant dean of Student Affairs and director of Orientation and First-Year programs at CMU, Witchner has served CMU in a variety of roles over the past 35 years. She previously was director of the former Skibo student union building and Student Activities. She has developed and sustained many programs and initiatives, including the Madrigal Dinner, Graduate Student Orientation, First-Year Orientation and Martin Luther King Jr. Day. Witchner resides in Pittsburgh.
     
Recent Alumni Award
     
Rory O'Malley (A'03): Best known for starring on Broadway in the original cast of "The Book of Mormon," O'Malley received nominations for the 2013 Tony Award for Best Performance by a Featured Actor in a Musical and the 2011 Drama Desk Award for Outstanding Featured Actor in a Musical. He can be seen in the Paramount Pictures film "Dreamgirls" and in episodes of "Nurse Jackie," "Law and Order: SVU" and "1600 Penn." He is co-founder of Broadway Impact, a theatre community organization supporting marriage equality, which is producing the play "8." O'Malley resides in New York.
     
Student Service Award

Lenny An (E'11, '12): A systems integration consultant for Accenture, An served as president of CUTIES (Carnegie United Towards Increased Effort In Service) for two years as a CMU student. He held numerous leadership positions in the Sigma Phi Epsilon fraternity and served as a co-lead for the Cèilidh Weekend Student Planning Committee. He also was a Highland Ambassador, orientation counselor/leader and choreographer for Dancers' Symposium. An resides in New York.
     
Shivani Anand Arora (CMU'13): A recent graduate of Carnegie Mellon in Qatar, Arora was an active member of the Debate Society and represented her campus in local and international tournaments. She served as president of the Development Solutions Organization's Qatar chapter and was a member of the Qatar Campus Student Ambassadors and Student Advisory Committee. She is completing an internship at Citibank in Abu Dhabi and will be joining the company's London branch as a securities and funds services analyst at the end of October. Arora resides in Abu Dhabi.
     
Sangita Sharma (E'13): Currently working for Accenture as a systems integration analyst, Sharma spent her junior year as vice president of the Student Body and her senior year as the student representative to the Alumni Association Board. She was a resident assistant, head orientation counselor and dancer for the CMU Bhangra team. Sharma resides in Philadelphia.
Read more about the honorees at http://www.alumni.cmu.edu/awards
###