September 23, 2013
Media Advisory: Carnegie Mellon's Chemical Engineering Department To Dedicate Lab in Memory of Late Faculty Member Gary J. Powers
Contact: Chriss Swaney / 412-268-5776 / swaney@andrew.cmu.edu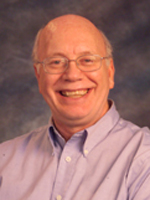 Event: The Carnegie Mellon University community will celebrate the life of engineering educator Gary J. Powers (right), who infused students with a passion for learning and exploring new technology boundaries.

"Gary was an excellent educator and researcher and his dedication for teaching our students the importance of safety and process synthesis, and the relevance of chemical engineering was outstanding," said Andy Gellman, head of the Chemical Engineering Department and the Lord Professor of Chemical Engineering. "He exuded enthusiasm, and he had a unique ability to turn problem-solving into a great educational expedition for students. He started the successful chemical car competition, which is ongoing today and he designed creative outreach programs for K-12 students."

A chemical engineering lab will be dedicated to honor Powers who died on July 23, 2007. Powers, an outstanding faculty member at CMU since 1974, used engineering fundamentals to address product and process development problems. Prior to coming to CMU, Powers served as a faculty member at the Massachusetts Institute of Technology (MIT).

In addition to naming a lab for Powers, CMU also has established an undergraduate scholarship. Donations may be sent to the Gary J. Powers Scholarship fund, c/o Toni McIltrot, Department of Chemical Engineering, Carnegie Mellon University, Pittsburgh, Pa. 15222-5488.  
 
When: 1:45 - 3 p.m., Friday, Sept. 27.

Where: Doherty Hall, A 226, Carnegie Mellon University, 5000 Forbes Ave., Pittsburgh, Pa. 15213.
###