November 06, 2013
Media Advisory: Carnegie Mellon To Host First Community Screening of Robert Reich's Film, "Inequality For All"
Contact: Shilo Rea / 412-268-6094 / shilo@cmu.edu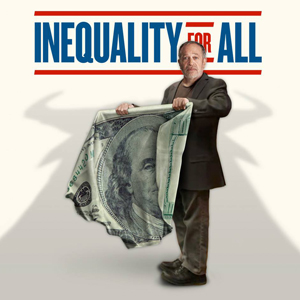 Event: Carnegie Mellon University will host the first community sponsored screening of Robert Reich's film, "Inequality For All." The film follows Reich, the U.S. Secretary of Labor under President Clinton, as he looks to raise awareness of the country's widening economic gap. Following the screening, Reich will participate in a question and answer session via Skype.

Carnegie Mellon's Kathy M. Newman learned about "Inequality For All" through a friend's Facebook page. When she discovered the film was not scheduled to be shown in Pittsburgh, Newman started canvassing CMU partners and others in the Pittsburgh community for donations to bring the film to CMU.

"I knew instantly that this film should be shown in Pittsburgh. Income inequality is a real problem here. A recent study found that over the last 20 years the incomes of the wealthiest fifth of Pennsylvanians grew by 7.2 percent while the income of the poorest fifth fell by 7.9 percent. Now I'm not an economist, but I am an expert on the subject of media and social change. And with this film Berkeley Economics Professor Robert Reich is trying to change the U.S. economy to make it work again for the middle class. And he's trying to do it with this funny, engaging, and hard driving film," said Newman, associate professor of English in the Dietrich College of Humanities and Social Sciences.

A documentary directed by Jacob Kornbluth, "Inequality For All" mixes facts, infographics and profiles of families whose lives have been scarred by the new economy. Reich, the Chancellor's Professor of Public Policy at the University of California, Berkeley, also shares his personal story of his lifelong work to push for a fair economy. The film ties the vast increase in income inequality to the loss of good union jobs, the diversion of economic growth from wages to CEO compensation and profits, the financialization of the economy, cutting taxes for the wealthy, and the failure of government to keep investing in education and infrastructure.

"Inequality For All" is currently playing at select theaters across the country. The Carnegie Mellon screening is free and open to the public, courtesy of CMU's Center for the Arts in Society, International Film Festival "Faces of Work," Division of Student Affairs and Department of English, as well as Make it Our UPMC, One Pittsburgh, the Pittsburgh Collaborative for Working Class Studies and the Thomas Merton Center.

When: Monday, Nov. 18
5:15 p.m. pre-screening reception with pizza; 6:15 p.m., movie screening
Where: McConomy Auditorium, Carnegie Mellon University
Cost: Free and open to the public.
###