June 25, 2013
News Brief: Carnegie Mellon Spinoff, Blue Belt Technologies Inc., Receives FDA Clearances
Contact:
Abby Simmons / 412-268-4290 /
abbysimmons@cmu.edu
PITTSBURGH—
Blue Belt Technologies Inc.
, a medical technology company developing the next generation of "smart" surgical instruments with precision robotics, has become the first spinoff from Carnegie Mellon University's
Center for Technology Transfer and Enterprise Creation
(CTTEC) to receive FDA clearances.
"The Center for Technology Transfer and Enterprise Creation has been essential to our success, said Eric Timko, CEO of Blue Belt. "Its staff helped us to spin out of CMU's
Medical Robotics Technology Center
in 2003 and provided us with valuable guidance as HealthpointCapital LLC acquired the company in 2011."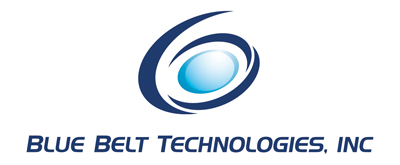 In December 2012, the company received its first 510(k) clearance from the
U.S. Food and Drug Administration
(FDA) to market its NavioPFS™ orthopedic surgical system. The NavioPFS provides precise robotic control to surgeons performing minimally invasive surgeries via an intelligent, handheld, computer-assisted bone-cutting tool.
Within six weeks of receiving the clearance to market the NavioPFS, Blue Belt made its first sale to Community Regional Medical Center in Fresno, Calif. Dr. D. Kevin Lester performed the nation's first partial knee replacement surgery with the system in February.
The company, with offices in Pittsburgh and Plymouth, Minn., received its second FDA clearance June 4 for its STRIDE™ Unicondylar Knee implant system, which provides advanced implant features optimized for use with the NavioPFS.
"Our goal with Blue Belt — and each of the teams we work with — is to facilitate and accelerate the movement of research and technology out of the university and into the marketplace," said Tara Branstad, CTTEC associate director.
Eleven of Blue Belt's staff members are CMU alumni, including the following
management team members
and
adviser
:
Dr. Anthony DiGioia III (E'79, '82), adviser and co-founder, and adjunct faculty member in CMU's Robotics Institute and College of Engineering;
Branko Jaramaz (E'92), chief technical officer and co-founder, and associate research professor at the Robotics Institute;
Jim Moody (E'82, '91), director of robotics and former Robotics Institute research team member;
Costa Nikou (CS'96, '99), director of software development and former Robotics Institute research team member; and
Adam Simone (HNZ'11), senior product manager.
In the future, Blue Belt plans to expand to other surgical specialties, including neurosurgery, spinal and otolaryngology (ENT).
In the past 15 years, CMU has helped to create more than 300 new companies, adding approximately 9,000 new jobs to the U.S. economy. The university is first among all American universities without a medical school in the number of startup companies created per research dollar spent since 2007, according to the Association of University Technology Managers.
###
Video of the NaviosPFS technology courtesy of Blue Belt Technologies Inc.