June 10, 2013
Press Release: Carnegie Mellon Designated National Center of Academic Excellence in Cyber Operations by US Government Agencies
Contact: Chriss Swaney / 412-268-5776 swaney@andrew.cmu.edu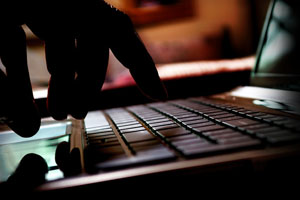 PITTSBURGH—Carnegie Mellon University has been designated for the first time as a National Center of Academic Excellence in Cyber Operations (CAE-Cyber Ops) through 2018 by the National Security Agency (NSA) and the United States Cyber Command. The award will be presented today (June 10) in Mobile, Ala.
The honor is reserved for institutions like CMU that feature technical, interdisciplinary, higher education programs grounded in computer science, computer engineering, electrical engineering and extensive hands-on lab work. The NSA reviewed and approved the curriculum specifically for the Master of Science in Information Security Technology and Management (MSISTM) Program offered by the Information Networking Institute (INI).
Through the university-wide efforts of its outstanding cybersecurity education and research center, CMU was recently re-designated as a National Center of Academic Excellence in Information Assurance Education and designated for the first time as a Center for Academic Excellence in Research. The NSA and the Department of Homeland Security awarded these designations through 2014.
"Through our academic and research strengths, in addition to our applied knowledge, we're educating the workforce in specialized cyber operations that are critical to the nation's security. It is an honor to attend the awards ceremony on behalf of CMU," said Dena Haritos Tsamitis, the principal investigator on CMU's CAE designations. Tsamitis is the director of the INI and director of education, training and outreach for Carnegie Mellon CyLab, one of the largest university-based cybersecurity research and education centers in the U.S.
As a result of the designations, the university and its students may be eligible for certain federal grants and programs, such as the Department of Defense's Information Assurance Scholarship Program (IASP) and the NSF-funded CyberCorps Scholarship for Services Program (SFS), which offers a full scholarship and stipend to students in information security in exchange for a commitment to work for the federal government after graduation. More than 140 students have participated in the SFS at CMU.
The INI has hosted more than a dozen scholars through the government's Information Assurance Capacity Building Program (IACBP) to enhance tomorrow's information security leaders and faculty. Since 2002, more than $1.1 million has gone to the IACBP, which is designed to guide faculty at minority-serving institutions, including Historically Black Colleges and Universities and Hispanic-Serving Institutions, to develop curricula with academic enrichment from the INI and Carnegie Mellon CyLab.
For additional information about CMU's latest cyber operation accolades, see http://www.nsa.gov/academia/nat_cae_cyber_ops/index.shtml.

###