January 28, 2013
Press Release: Carnegie Mellon's Frank-Ratchye STUDIO for Creative Inquiry Receives NEA Grant To Support Artist Residencies
Award Is One of 832 Art Works Grants Totaling $22.3 Million in Funding Nationwide
Contact: Pam Wigley / 412-268-1047 / pwigley@andrew.cmu.edu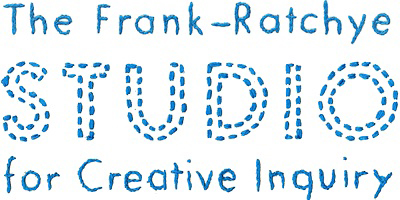 PITTSBURGH—National Endowment for the Arts (NEA) Chairman Rocco Landesman announced that Carnegie Mellon University's Frank-Ratchye STUDIO for Creative Inquiry is one of 832 nonprofit organizations nationwide to receive an NEA Art Works grant. The STUDIO's $30,000 grant will support artist residencies that emphasize the creation of work in new media arts and emerging art forms.
Artists will spend 10 to 100 days in the STUDIO and receive housing, travel and project funding as well as access to world-class science and engineering departments. A panel of interdisciplinary practitioners from Carnegie Mellon and the Pittsburgh metro area will select artists.
"I'm proud to announce these 832 grants to the American public, including residencies at the Frank-Ratchye STUDIO for Creative Inquiry," Landesman said. "These projects offer extraordinary examples of creativity in our country, including the creation of new work, innovative ways of engaging audiences, and exemplary education programs."
"On behalf of the STUDIO, I'm very honored to accept this funding," said Golan Levin, director of the STUDIO. "At a time when funding to the arts is being decreased, we are very grateful that the NEA would recognize our residency program in the areas of new media and emerging arts."
In March 2012, the NEA received 1,509 eligible applications for Art Works grants requesting more than $74 million in funding. The 832 recommended NEA grants total $22.3 million, span 13 artistic disciplines and fields, and focus primarily on the creation of work and presentation of both new and existing works for the benefit of American audiences. Panels of outside experts convened by NEA staff reviewed applications, and each project was judged on its artistic excellence and artistic merit.
For a complete listing of projects go to http://arts.gov/grants/recent/13grants/13aae.php?CAT=Art%20Workds&DIS=Artist%20Communities


###