January 16, 2013
Press Release: Carnegie Mellon Art Professor Exhibits Work in International Collection Focusing on "The Art of Citizen Space Exploration"
Contacts: Lauren Goshinski / School of Art / 412-268-1533 / laurengo@andrew.cmu.edu
Pam Wigley / Media Relations / 412-889-6238 / pwigley@andrew.cmu.edu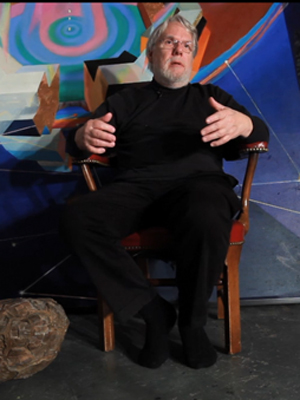 PITTSBURGH—Lowry Burgess, professor of art at Carnegie Mellon University, is exhibiting his work in "Free Enterprise: The Art of Citizen Space Exploration," the first contemporary art exhibition in the United States to present an international array of artists and organizations who are exploring the implications of civilian space travel.
The exhibition opens at UCR ARTSblock at the University of California, Riverside, on Saturday, Jan. 19, with a panel discussion from 3-5 p.m. and reception from 6-9 p.m. Running through May 18, "Free Enterprise" is free to the public and will be presented at three venues in downtown Riverside — California Museum of Photography, Culver Center of the Arts and Sweeney Art Gallery.   
Burgess, an internationally renowned artist and educator, is one of only 25 artists, collectives, organizations and initiatives to be invited to exhibit in "Free Enterprise." Considered by many to be one of the few pioneers of the burgeoning Space Art movement, Burgess created the first official art payload taken into outer space on the Shuttle Discovery by NASA in 1989.  Five works in "Free Enterprise" are either by Burgess or documentation of his work by others, including two videos.
A distinguished fellow in the Frank-Ratchye STUDIO for Creative Inquiry at Carnegie Mellon and a former dean of CMU's College of Fine Arts, Burgess has exhibited widely in art and science museums in the United States, Canada, Europe and Japan, including various international exhibitions such as Documenta, the Vienna Biennal, and a solo exhibition at the Carnegie Museum of Art. He has been a fellow, senior consultant and adviser for more than 25 years at the Center for Advanced Visual Studies at MIT, where he created and directed large collaborative projects and festivals in the U.S. and Europe.
In the planning stages since fall 2009, "Free Enterprise" investigates the major political and cultural shift from state-sponsored space exploration toward private enterprise at a time when several private ventures will have come to, or are near, fruition. They include the successful launch in May 2012 of the Falcon 9 vehicle by Space X and its rendezvous with the International Space Station; the soon-to-be completed spaceport in New Mexico that will be the launch site for Virgin Galactic's space tourism program; and the burgeoning efforts of XCOR Aerospace, a company represented in Free Enterprise. As these developments signal a new radical change toward space exploration, the exhibition's organizers believe that engaging artists directly in this discussion at an early stage is extremely important.
The breadth of work represented includes documentation of pioneers such as the early 20th century Trieste Constructivist Cabinet, which envisioned an exhibition "ambient" with levitating sculptures in 1927 (one of which was later flown on the first arts parabolic flight in August 1999); one of the earliest flown space art works by Forrest Myers; the 1969 Moon Museum, a small, ceramic chip containing a variety of works by six artists — including Pittsburgh native and Carnegie Mellon alumnus Andy Warhol ('49) — sent on the Apollo 12 mission; and artists such as CMU's Burgess, Richard Clar and Arthur Woods, all of whom have been working since the early 1980s on space art projects and flown them on the Space Transportation System (Shuttle) missions and on the MIR space station.
"Although the private-public partnership is a somewhat novel model for space exploration, it is not new in the course of Western history," explained Marko Peljhan, co-curator of the exhibition. "In fact, it has been the prime model for exploration and Western expansion: The state sets goals and takes initial risks, followed by entrepreneurs, privateers or venture capitalists, who assume the ongoing burden of exploration. The legacy of this model is technological achievement, but one fraught with the exploitation and destruction of cultures and resources. It is exactly this schism on which 'Free Enterprise' is focused, reflecting the current state of privately funded space exploration, and critically considering it from divergent perspectives, leaving room to explore utopian visionary roots where the arts and space collide." 

###

Considered by many to be one of the few pioneers of the burgeoning Space Art movement, Lowry Burgess, pictured above, created the first official art payload taken into outer space on the Shuttle Discovery by NASA in 1989.