January 15, 2013
Press Release: Carnegie Mellon Celebrates Martin Luther King Jr. and Inauguration Day, Jan. 21
World Economic Forum Young Global Leader Binta Niambi Brown To Deliver Keynote Address
Contact: Abby Simmons / 412-268-4290 / abbysimmons@cmu.edu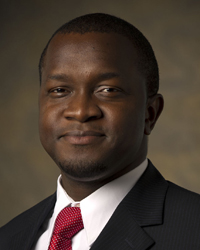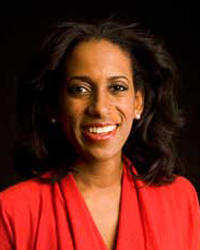 PITTSBURGH—As Inauguration Day celebrations focus on the theme "Faith in America's Future," students from preschool to college will headline performances at Carnegie Mellon University celebrating civil and human rights leader Martin Luther King Jr.'s global impact.
In addition to the performances, Binta Niambi Brown, a political adviser, humanitarian and partner in the Corporate Practice Group at the New York office of Kirkland & Ellis LLP, will deliver a keynote address, titled "Remember Your Name," at 5 p.m., Jan. 21 in Rangos Ballroom on the second floor of CMU's University Center.
This Truman National Security Fellow and Council on Foreign Relations member serves on the boards of Barnard College, Columbia University and numerous community, arts and human rights organizations. The World Economic Forum named Brown a Young Global Leader in 2012, and the National Organization for Women named her a "Woman of Power and Influence" in 2011. Crain's New York Business and Fortune magazine also named her to their "40 under 40" lists in 2011 and 2012, respectively.
Student speaker André Lewis, an MBA student at the Tepper School of Business, will precede Brown. Prior to enrolling at CMU, this native of Jamaica was an investment analyst at Prempeh Capital Partners, a U.S.-based private investment and advisory firm, where he sourced and evaluated investment opportunities in the United States and Sub-Saharan Africa.
Inauguration Day coverage will be broadcast in the University Center's McConomy Auditorium and on televisions throughout the building.
Classes scheduled after 12:30 p.m. will be canceled to encourage student, faculty and staff participation. All events are free and open to the public.

The following are event highlights. A full schedule is available at http://www.studentaffairs.cmu.edu/first-year/mlk/.
12:30–1:30 p.m.  
School of Drama Tribute and President Jared L. Cohon's State of Diversity Address
Rangos Ballroom, University Center, second floor

1:30 p.m.       
Children's School Sing-A-Long
Students, ages 3 to 5, will lead visitors in a musical tribute to Dr. King. Children's book readings and activities will take place from 12:30 to 3 p.m.
Connan Room and Wean Commons, University Center, first floor

1:30–2:30 p.m.   
Martin Luther King Jr. Writing Awards Presentation and Readings
Local high school and CMU students will read personal narratives about dealing with racial difference and discrimination. The Creative Writing Program, Division of Student Affairs and Office of the President sponsor the annual awards.
Rangos Ballroom III, University Center, second floor

2:30–4:30 p.m.   
Arts Greenhouse Hip-Hop Performance and Workshop
Teens from CMU's Arts Greenhouse will share music and prose celebrating art and culture and exploring the relevance of Martin Luther King Jr. to Pittsburgh youth. Following the performance, mentors will host a lyric-writing workshop and introduction to how the program helps teens develop musical and verbal skills, gain familiarity with historical and contemporary issues, and form connections that open new routes to community participation and higher education.
Kirr Commons, University Center, first floor
               
4:15 p.m.       
Candlelight Procession
Procession begins in the Purnell Center lobby
Join members of the community to honor the work of Dr. King with a symbolic march.

5 p.m.       
Student Speaker and Keynote Address
Student speaker: André Lewis, Tepper School of Business MBA student
Keynote speaker: Binta Niambi Brown, partner, Corporate Practice Group of the New York Office of Kirkland & Ellis LLP. Arrangements for Brown's appearance were made through The Guild Agency Speakers Bureau.
Rangos Ballroom, University Center, second floor
         
Contact M. Shernell Smith, coordinator of student development, at mssmith@andrew.cmu.edu or 412-268-2075 with questions.

###
Pictured above are keynote speaker Binta Niambi Brown (left) and student speaker André Lewis.